Water Dispenser. Yource Pro Extra for BRITA
Brita Yource Pro Extra filters, bubbles and cools or heats the water — depending on individual prefe­rences. This means that the Water Bar not only elimi­nates the need to buy water in plastic or glass bottles, it also replaces the kettle, as the maximum draw tempe­rature is a tea-friendly 95°C.
The water dispenser swivels 180 degrees, and although its form resembles the tradi­tional shape of a kitchen mixer, its fluid lines and integrated interface nevertheless set it apart. The design language visua­lises the product's innova­ti­veness – and thus also its uniqueness.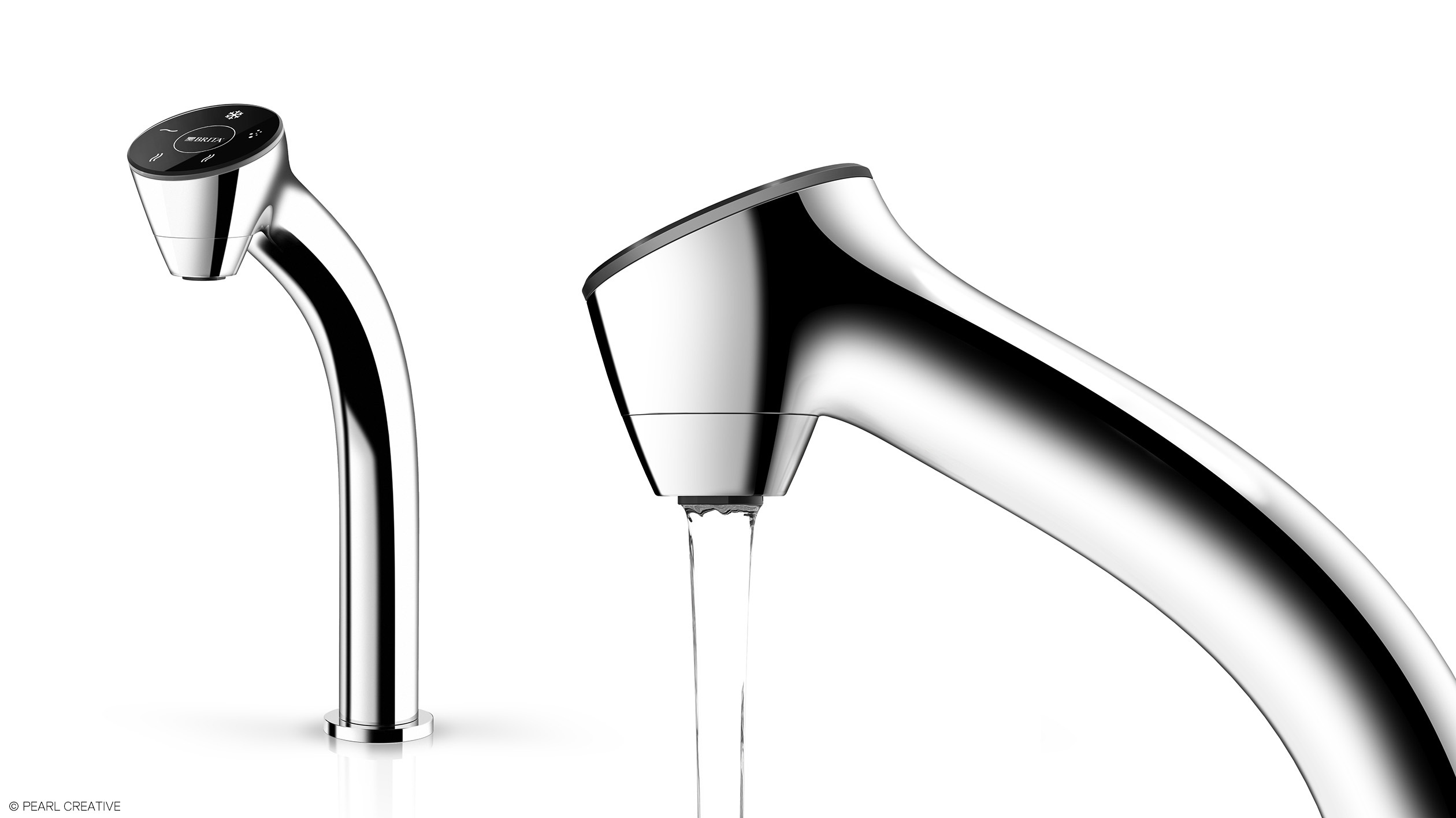 Intuitive operating concept with touch interface. One special highlight is the intuitive control concept with its touch-sensitive interface.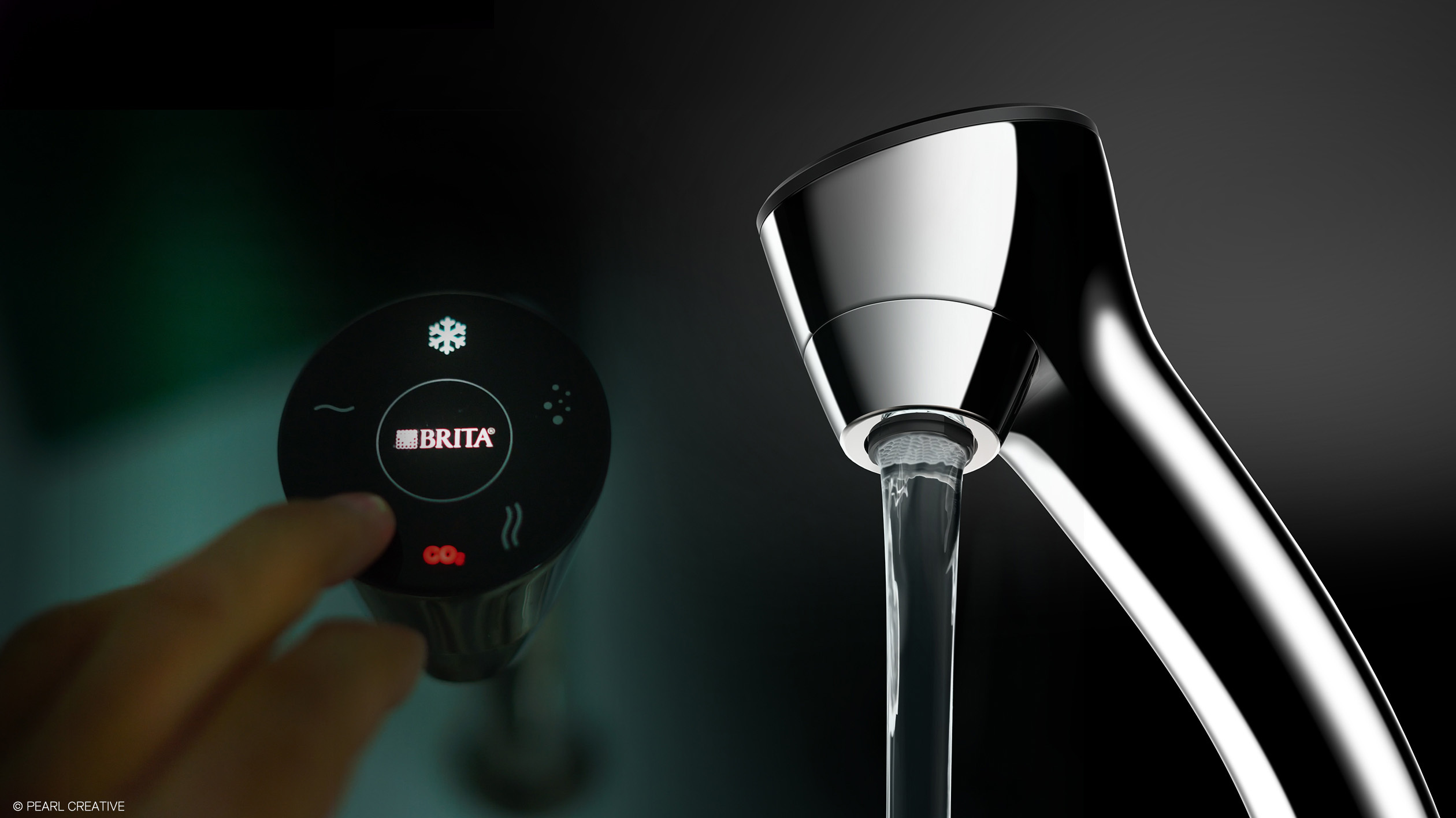 Surface study / visualization