Under­standing what brands are good for.
Strategic goal and brand develo­pment. Initia­liz­ation and imple­men­tation of trans­for­mation processes.
Make Dreams Come True. We are convinced that a society that lives its dreams is a better society. This also applies to companies and organi­sa­tions. When we start talking about our dreams, we leave everyday life and open ourselves to new and unknown things. The power of a shared dream moves mountains. Based on this spirit, we have developed formats and mecha­nisms with which brands and organi­sa­tions can express their dreams and develop their power. A new level of brand develo­pment and a more human approach to the most important question for companies: What is our brand good for?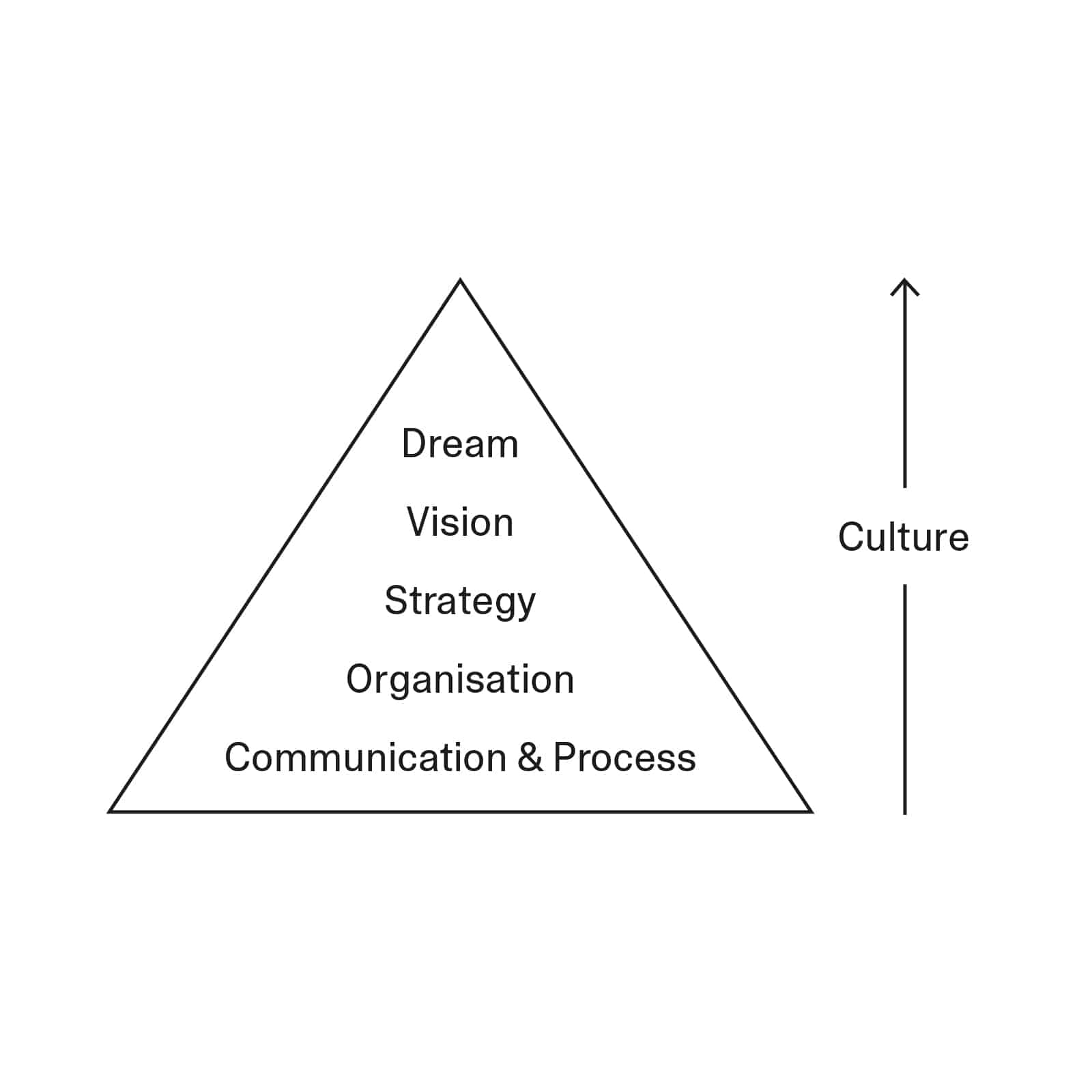 Above everything is a dream. An approach beyond mission and vision.
Colla­bo­rative and free working on dreams serves us as the basis for the design and develo­pment of commu­ni­cation, brands and (!) Innovation strategies that embody a new authen­ticity. In order to achieve this, the essence is to reflect, to ask the right questions. What is the reason for a change? A must, a will? What has changed in the company? What to expect? For your industry, your customers? What is still true about the brand? How does their behavior need to change to match their truth? What do people want from this brand? And what would the brand want if it could decide?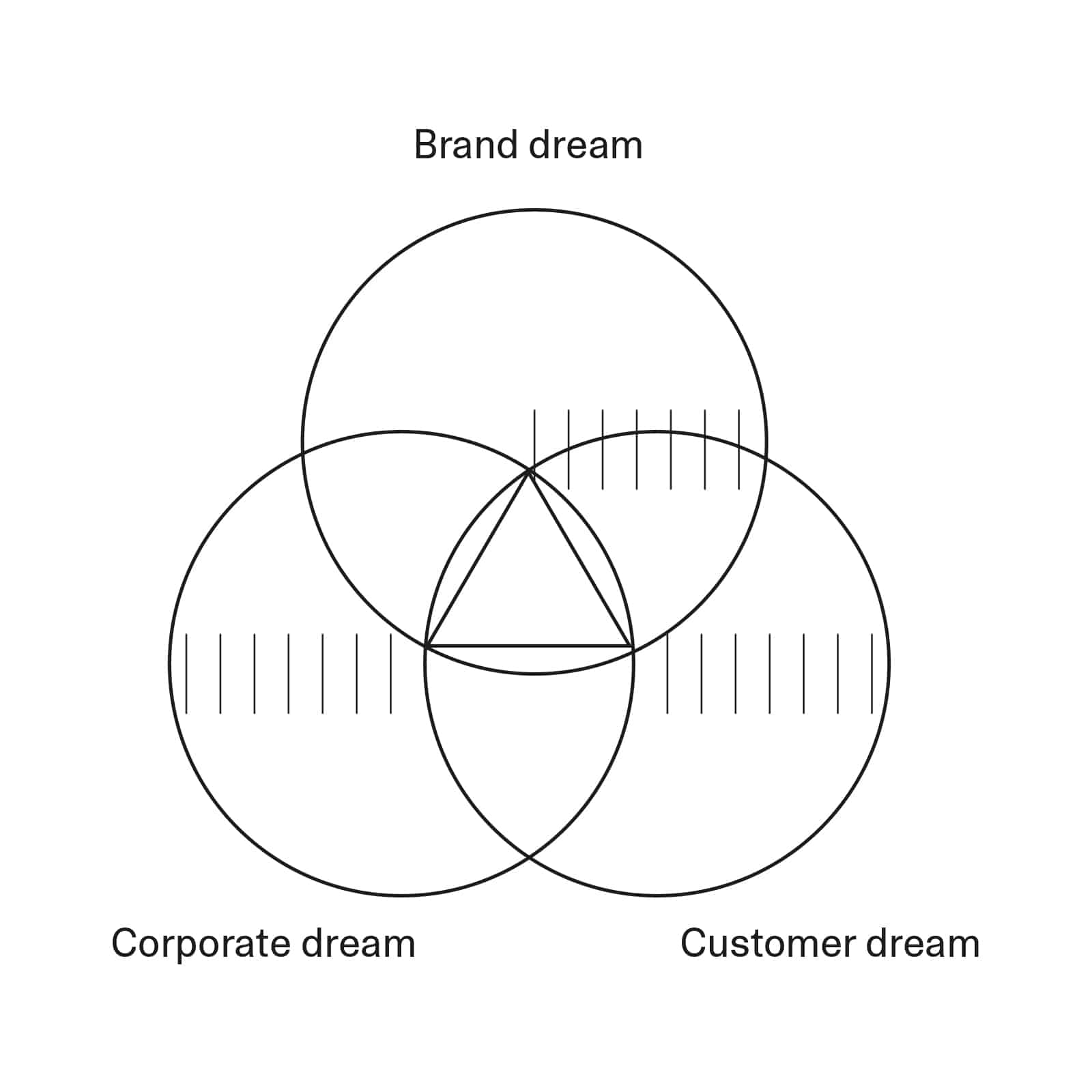 The Common Dream. Behind it is the company, the customer and even the brand.
What drives the most important protago­nists in the market, the company, the brand and the customers, what these three dream of, the DREAMFORCE deter­mines with scalable workshop formats and identifies the COMMON DREAM. This is where companies, brands and customers meet in an inter­section of culture, perfor­mance and motivation, the best and largest possible platform for credi­bility, trust and openness. The Common Dream enables the story­telling of brands, products and people who share a love, a pleasure, a beauty, a benefit or everything at once. And this gives marketing activation plans authen­ticity, relati­onship and resonance quality a new, decisive level in the future.