How to build a content engine for the DTM.
A motor sport season is like a circus tour. Organi­sation, racing, cities, countries, people … countless stories. ITR GmbH (which runs the DTM) wanted to finally put an integrated content strategy for the media presen­tation of the inter­na­tional motor sport series in place. Finally use the many stories to develop profes­sional content. Non-stop from pre-season to finals. Challenge accepted!
Warm Up: BE PREPARED – season prepa­ration of the drivers in short teaser clips – the calm before the storm. Ready, steady, go! We get started with the website's new look & feel. We pick up speed with new content strategy and planning and the pace picks up with new formats. From newsletter to social media. Pit stop: we orches­trate all external agencies involved, on all channels.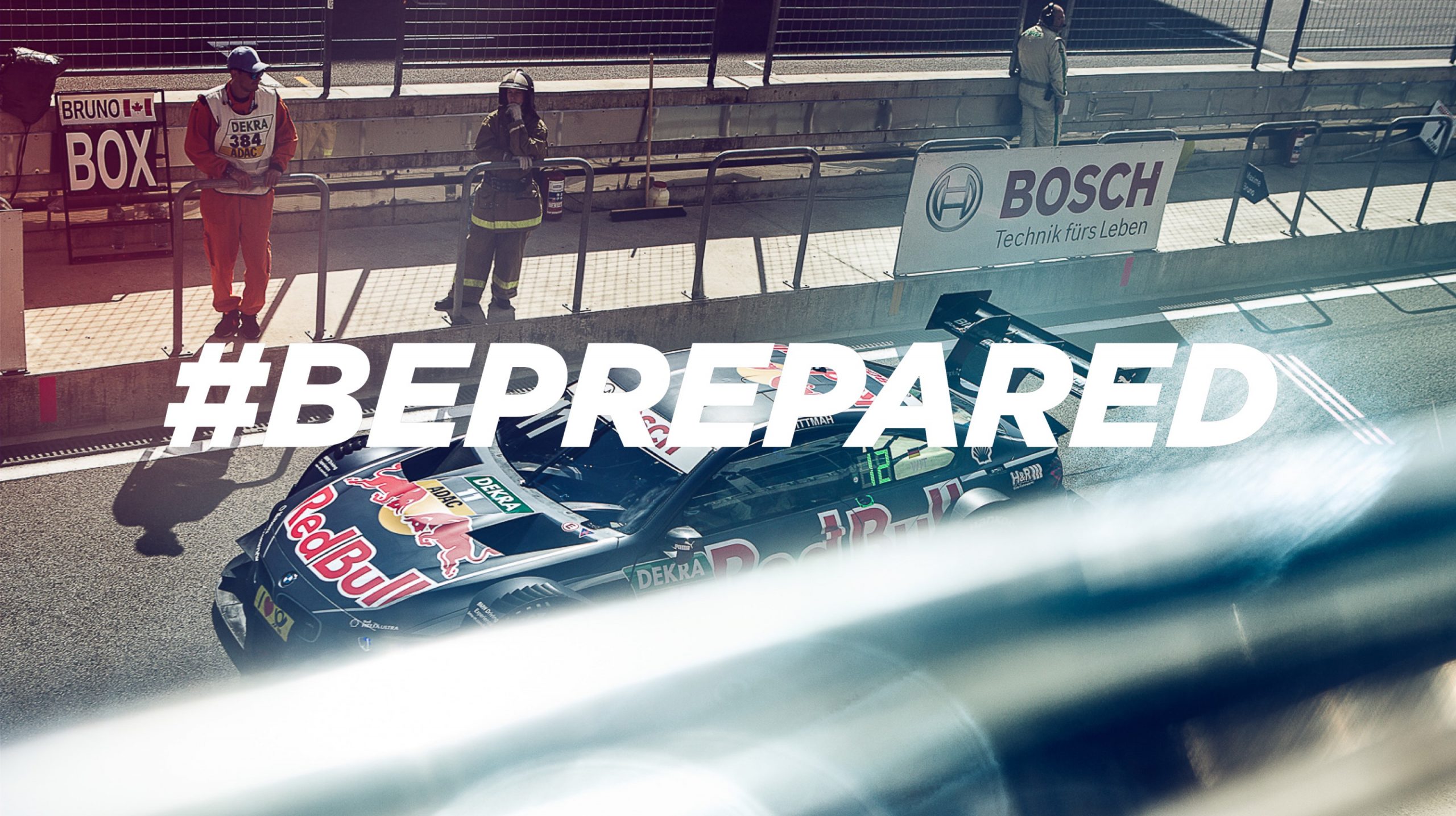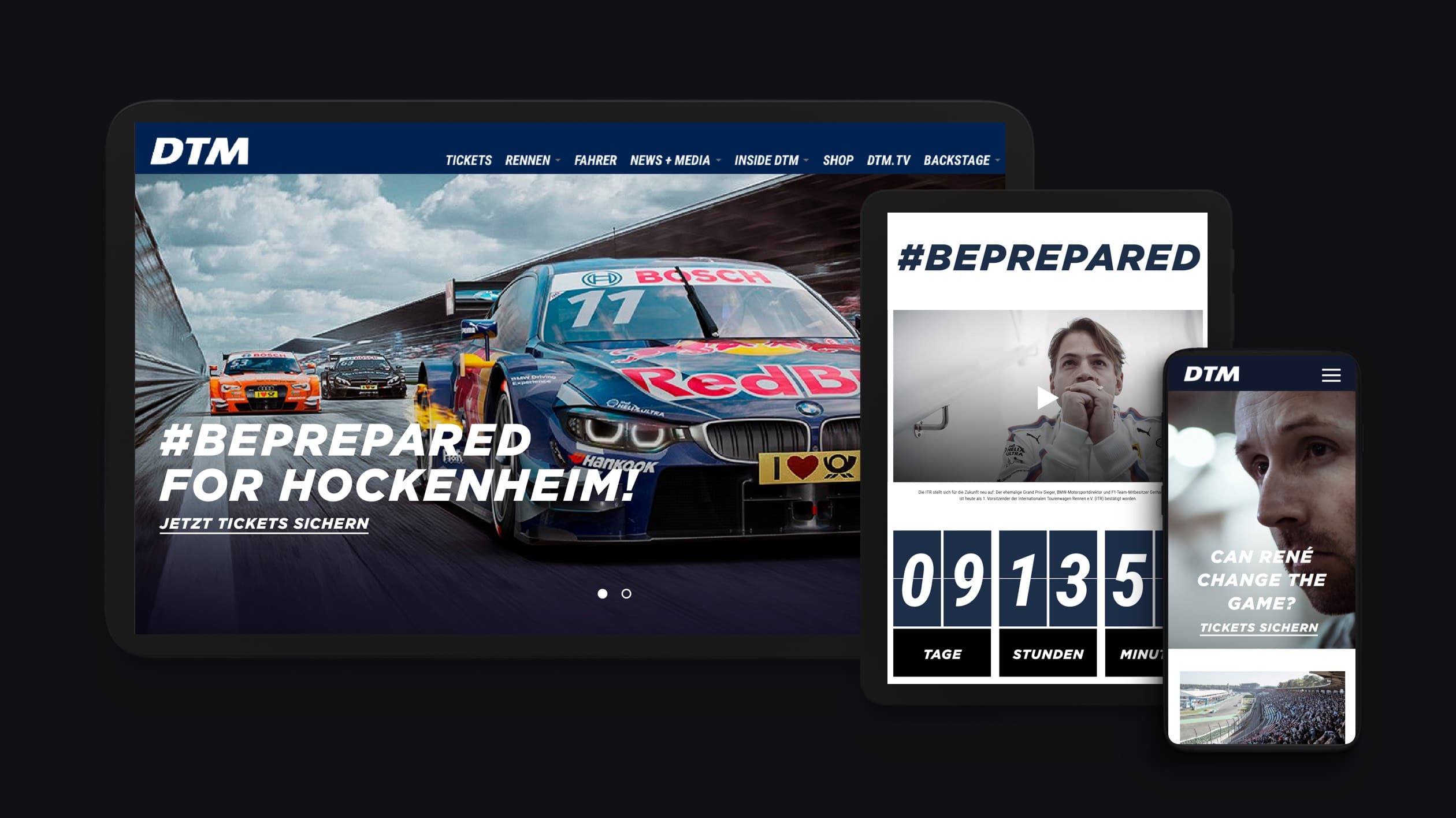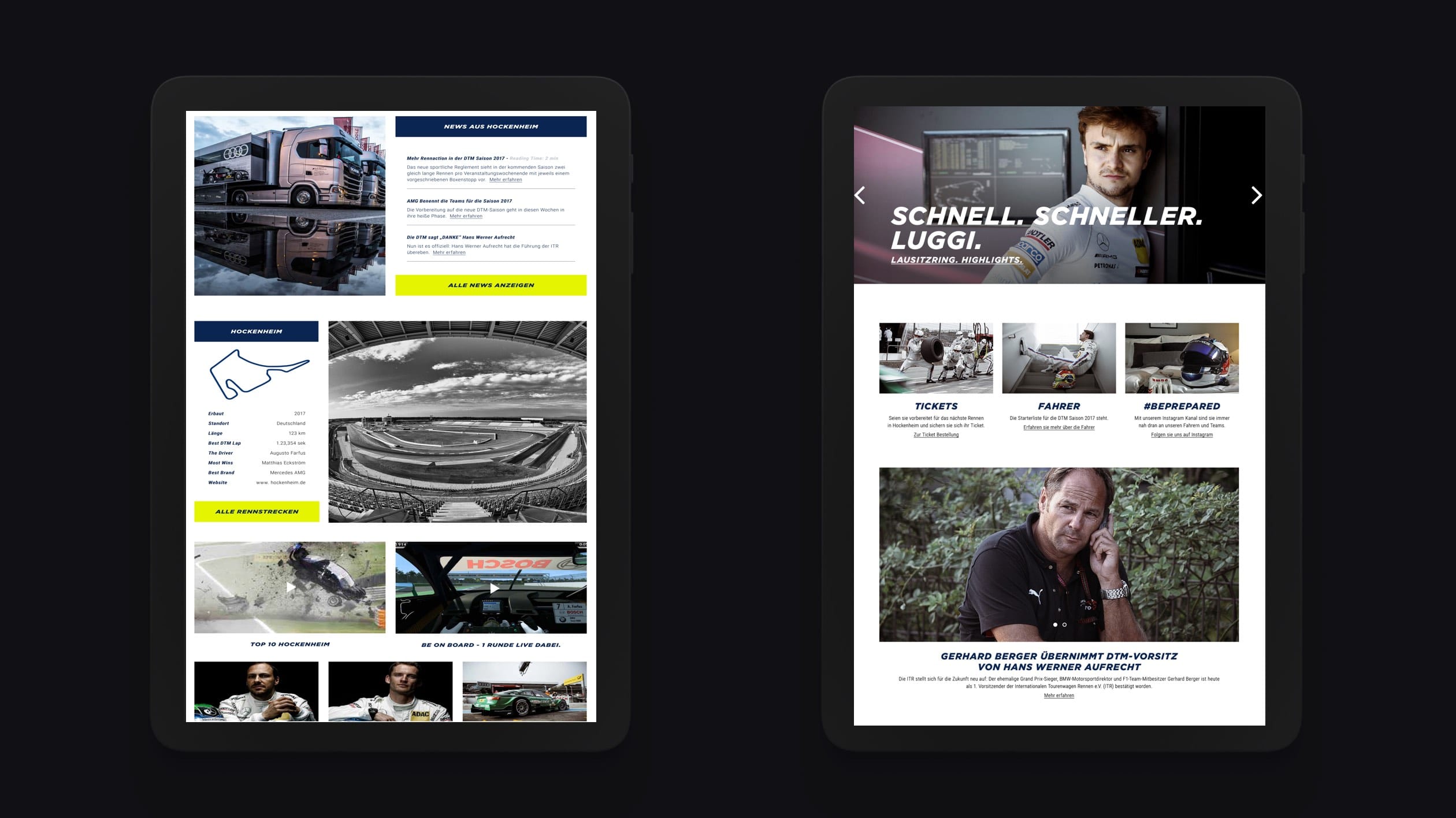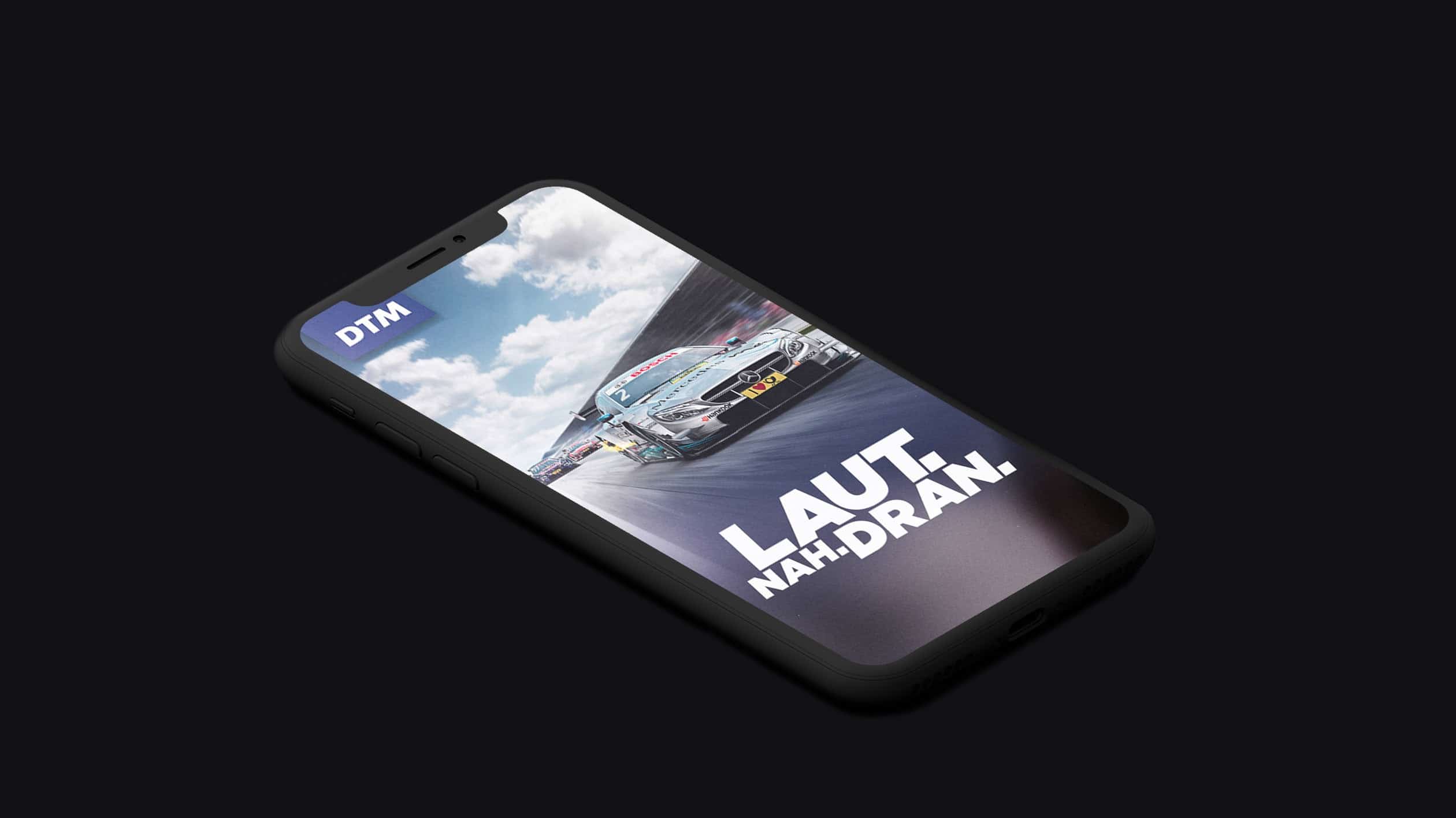 Final round: for a thrilling final, we join forces with fans and drivers to create the new winner's cup, from design to presentation.