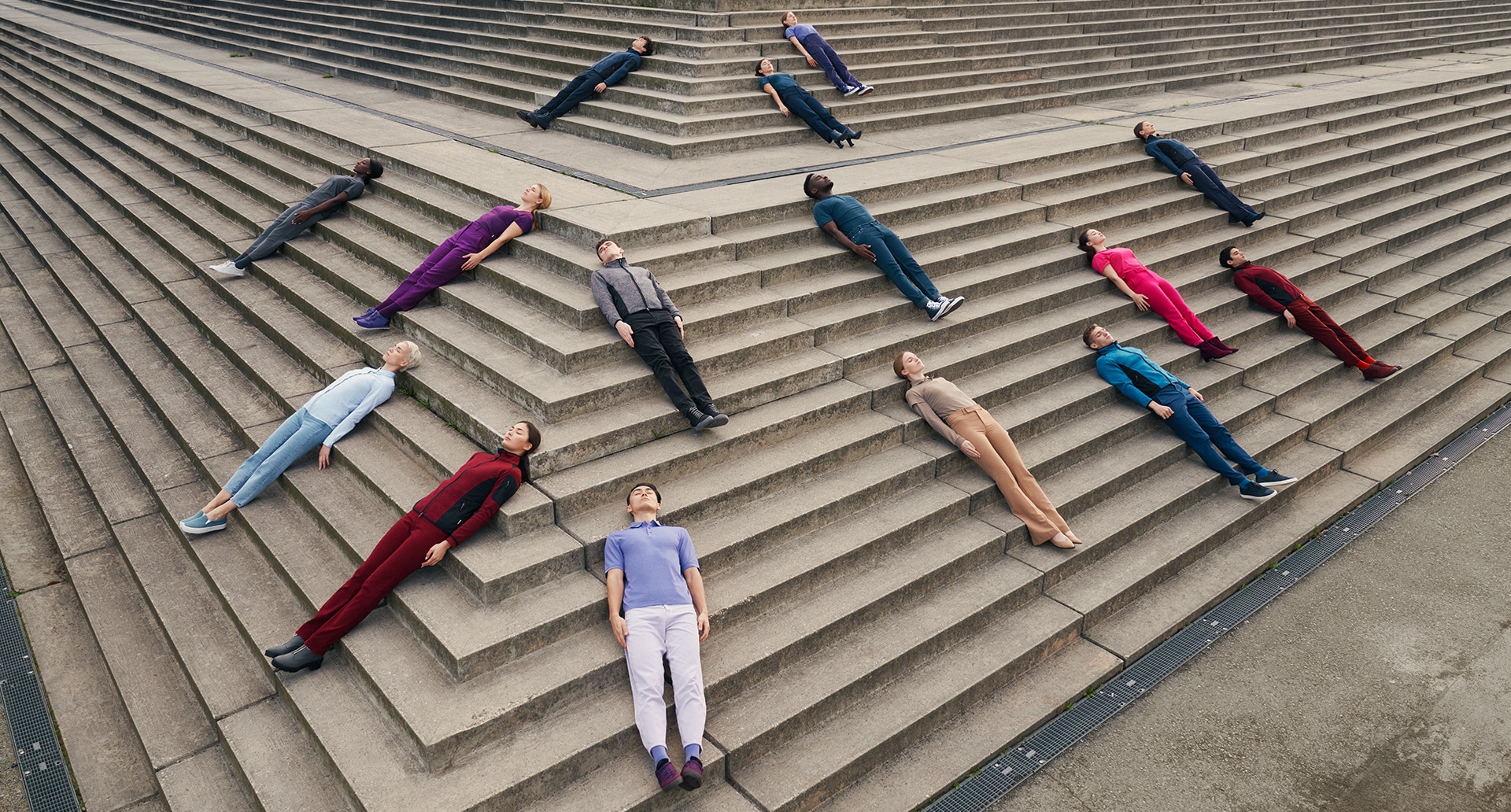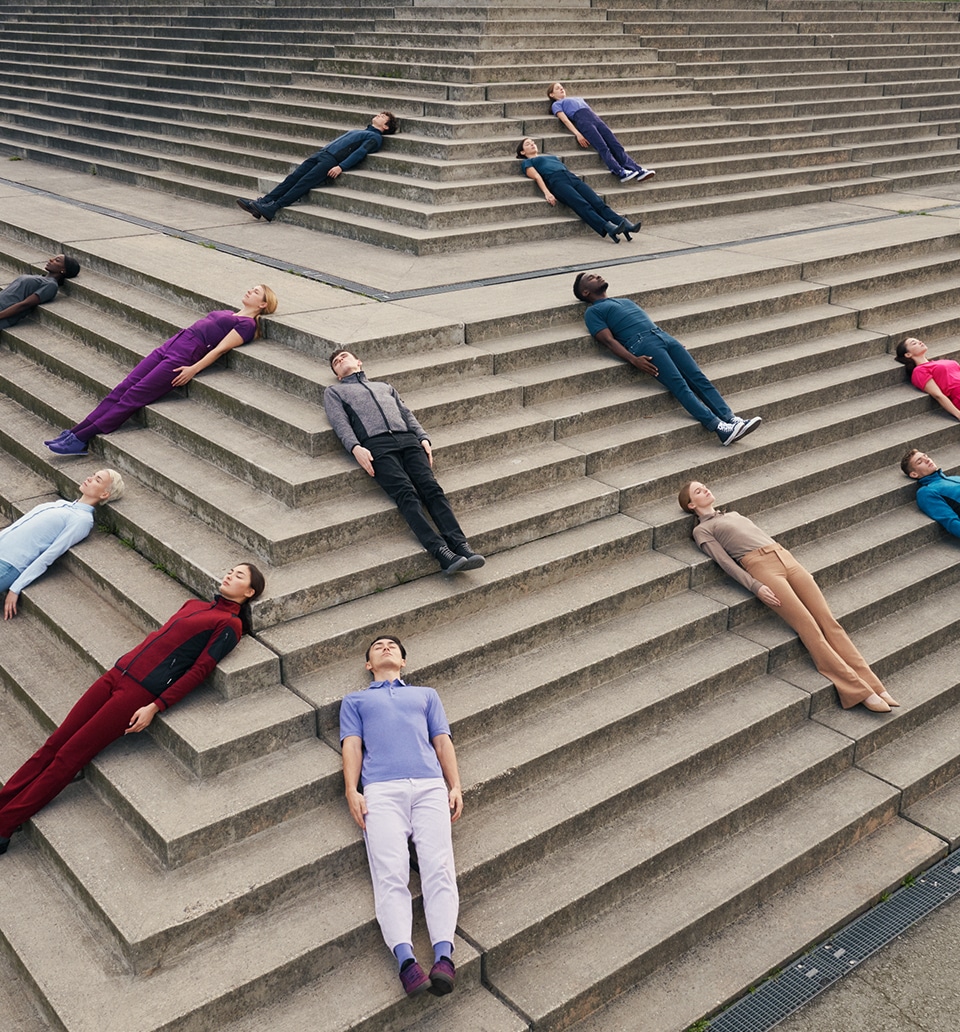 COLORIZED – An inspi­ra­tional shoot for HAKRO
Working clothes are not generally known for their range of colour and design. Corporate fashions from HAKRO are the distinctive exception, conso­li­dating their position on target markets as the indivi­duality of the HAKRO brand is inspi­ra­tio­nally streng­t­hened. Achieving this called for a corre­spon­dingly uncon­ven­tional stage.
We found exactly that in the capital. A grey, authen­ti­cally urban slice of Berlin provided the perfect setting for confident presen­tation of the brand off the beaten path of B2B photo shoots and conven­tional models. HAKRO teamwear was the centre­piece, showcased at specific locations with outstanding colour and choreo­graphy by photo­grapher Axl Jansen, who brought all his skill and experience to bear. As Berlin was colorized, the contrasts for HAKRO were perfect.
Creative Direction: Wolfgang Benz
Photo & Video Direction: Axl Jansen
Styling: Julia Quante
Project Organi­sation: Daniela Weber