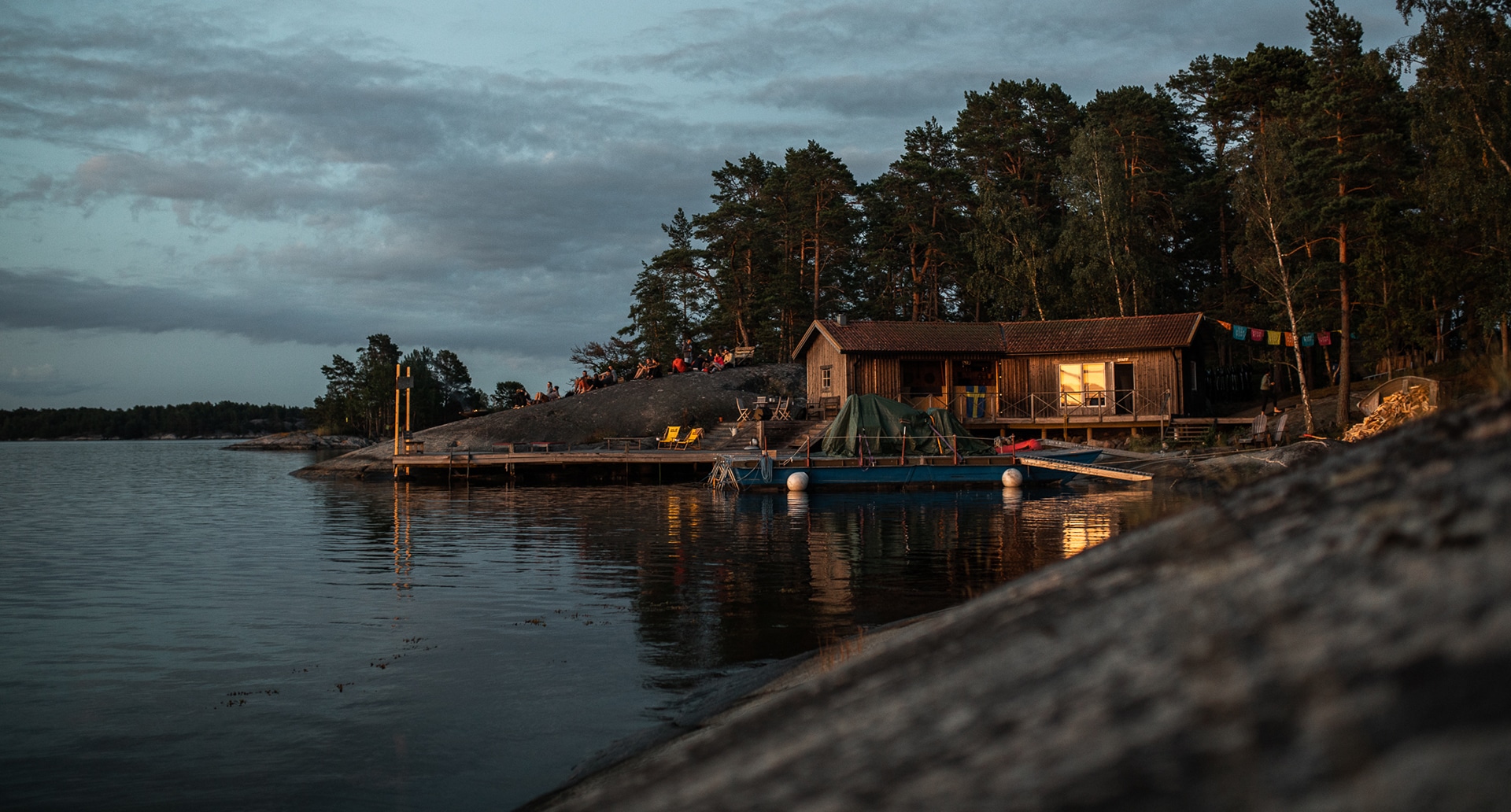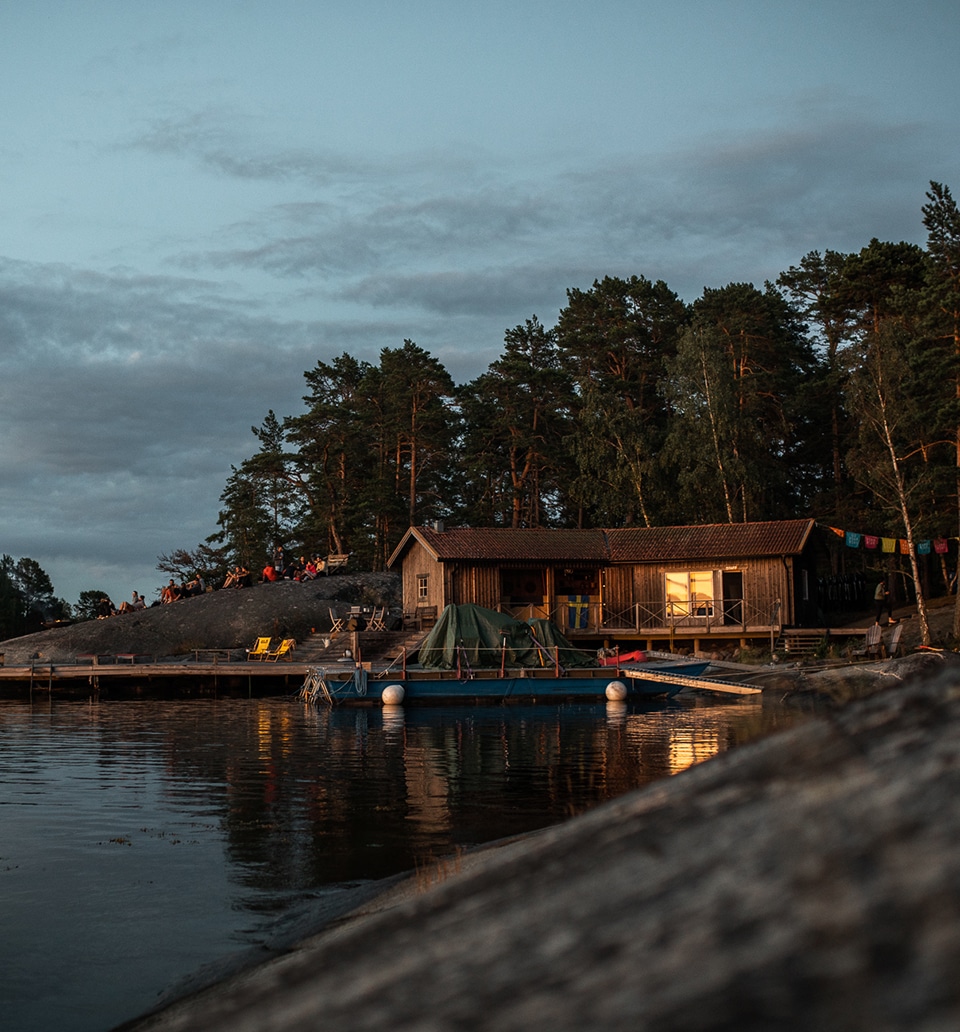 #GOBACKPACK CAMP 2019 SWEDEN – A social media and influ­encer campaign for JACK WOLFSKIN
Following the success of last year's 'Pay with your story' campaign, it was time for the enabler estab­lishment phase to target the young community. A come-together event sought to bring together all outdoor enthu­siasts and take the authentic Jack Wolfskin movement to the next level while drawing brand and user closer.
A Jack Wolfskin homebase on a rented skerry island with ample space for all manner of outdoor activities: welcome to #GOBACKPACK CAMP SWEDEN 2019. Teasers and announ­ce­ments featured on Facebook and Instagram, with live reporting and recaps on downstream channels. Supported by influ­encers, experi­enced and recounted by parti­ci­pants, celebrated by all!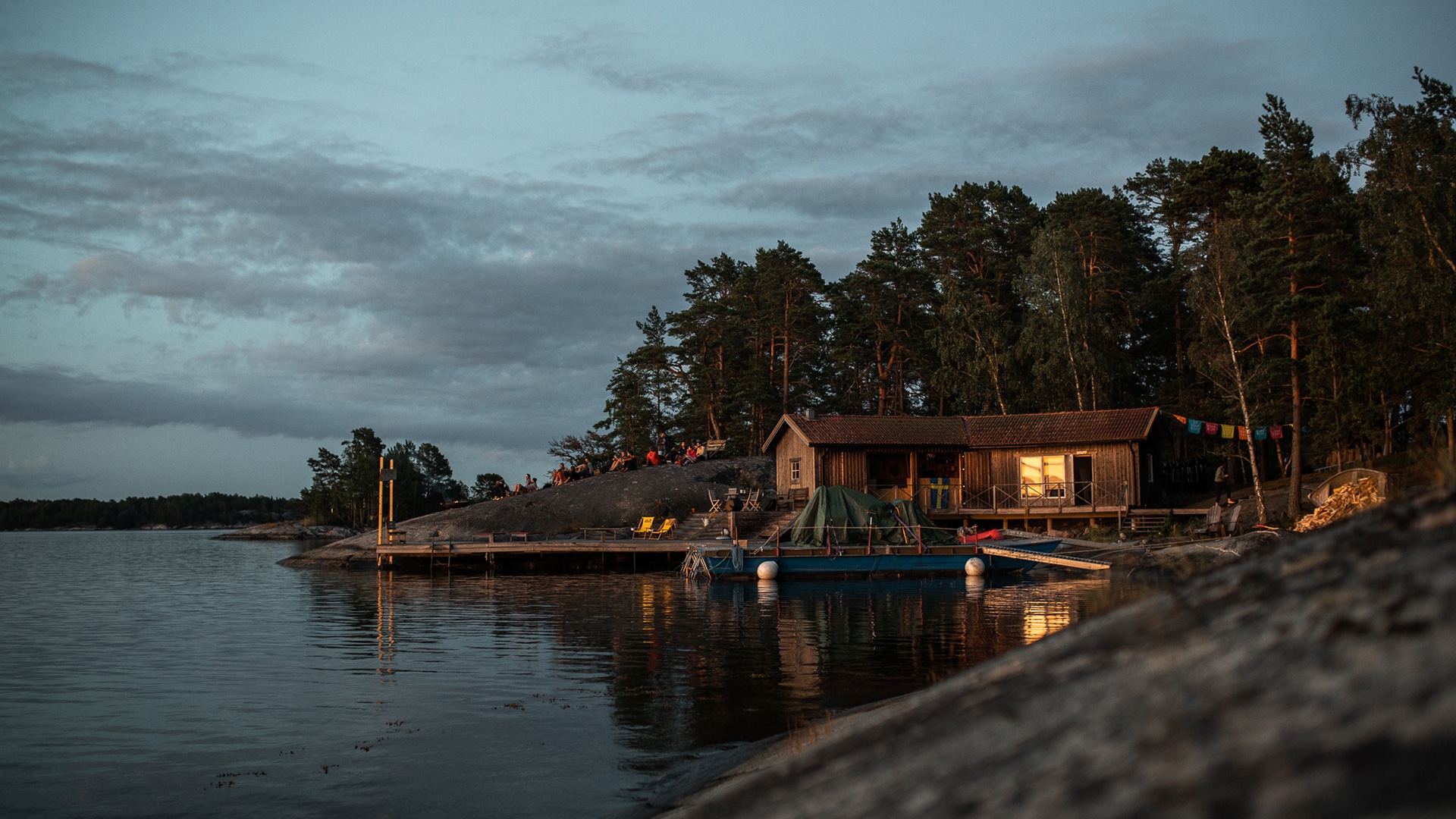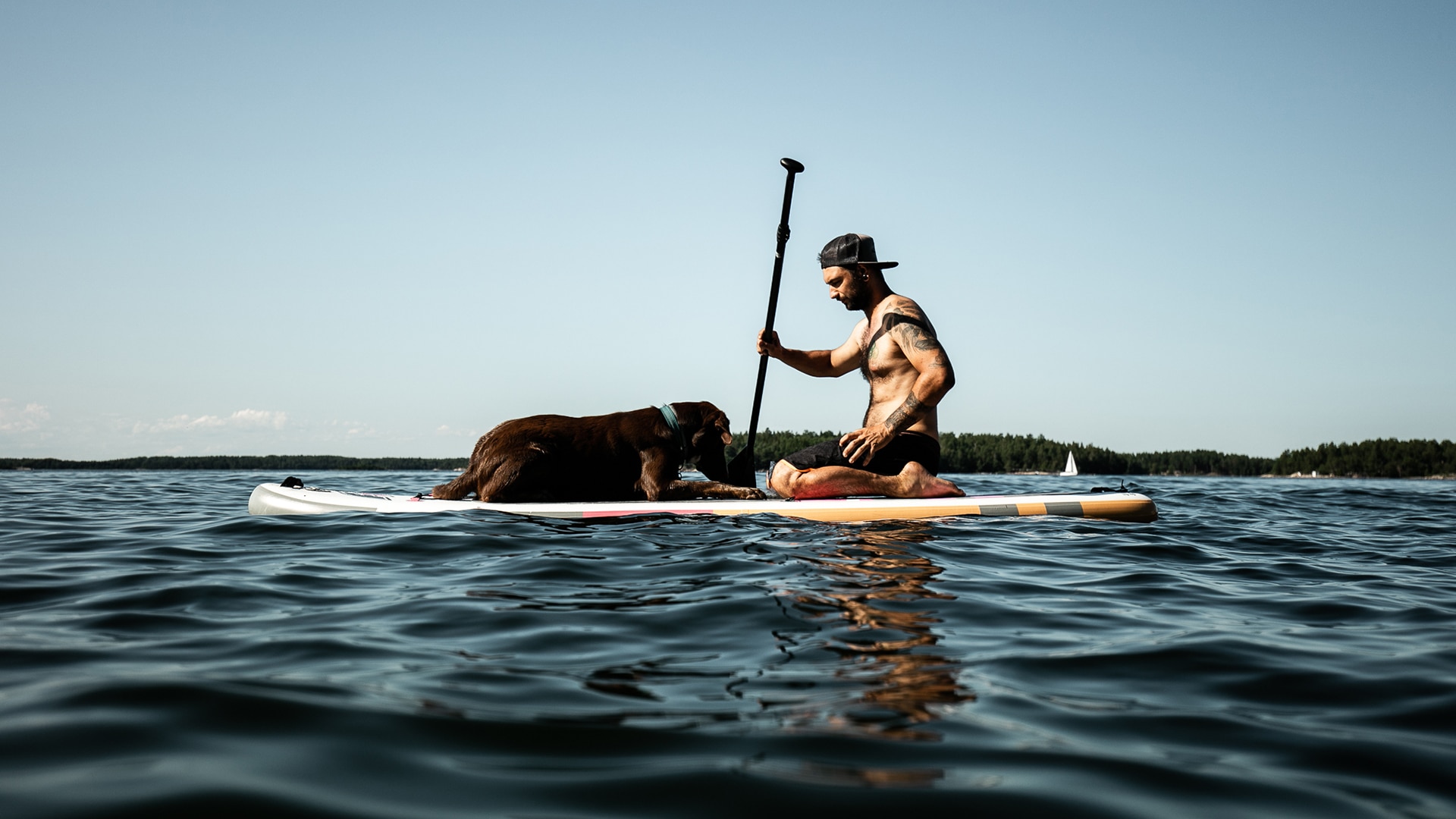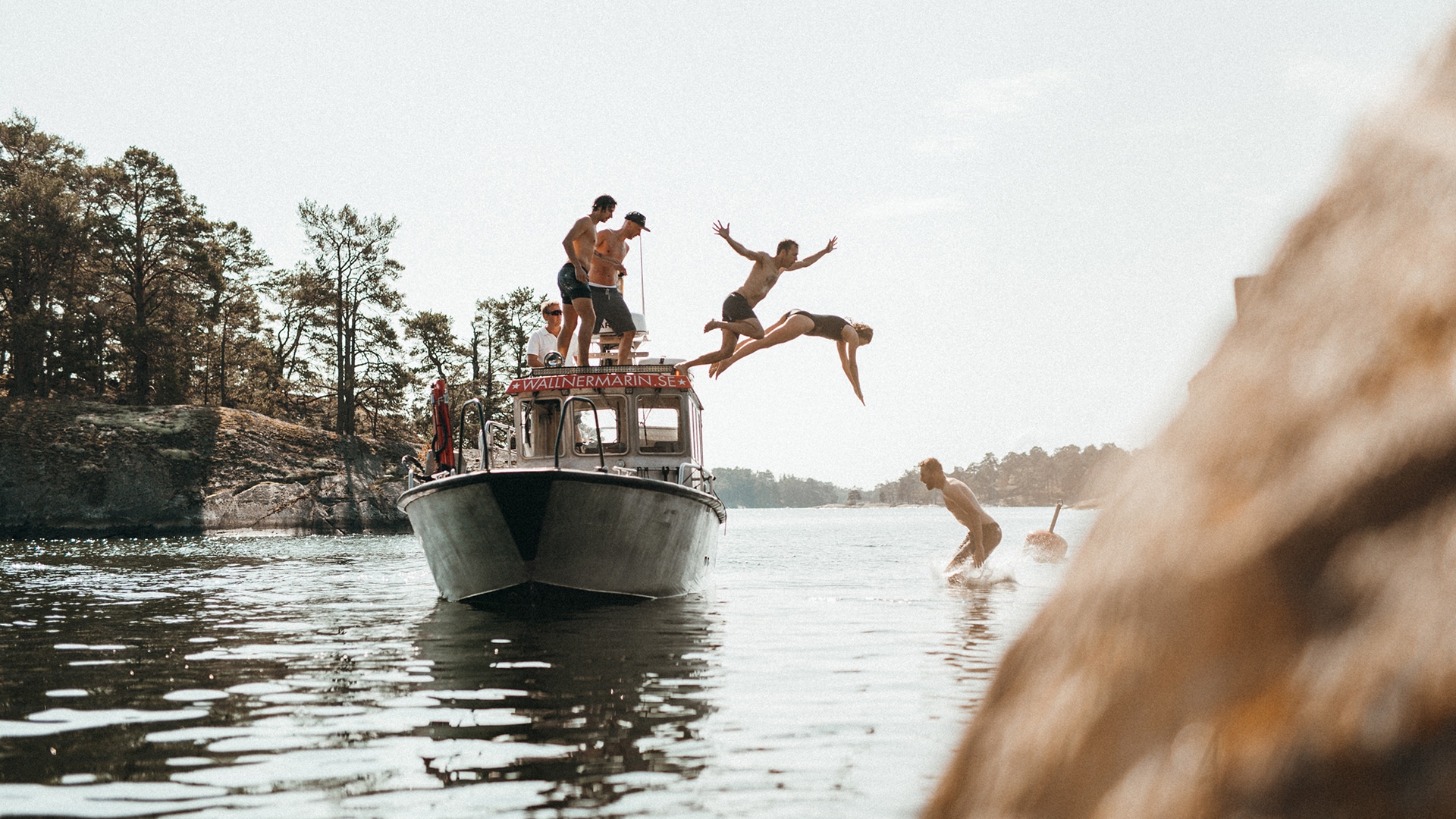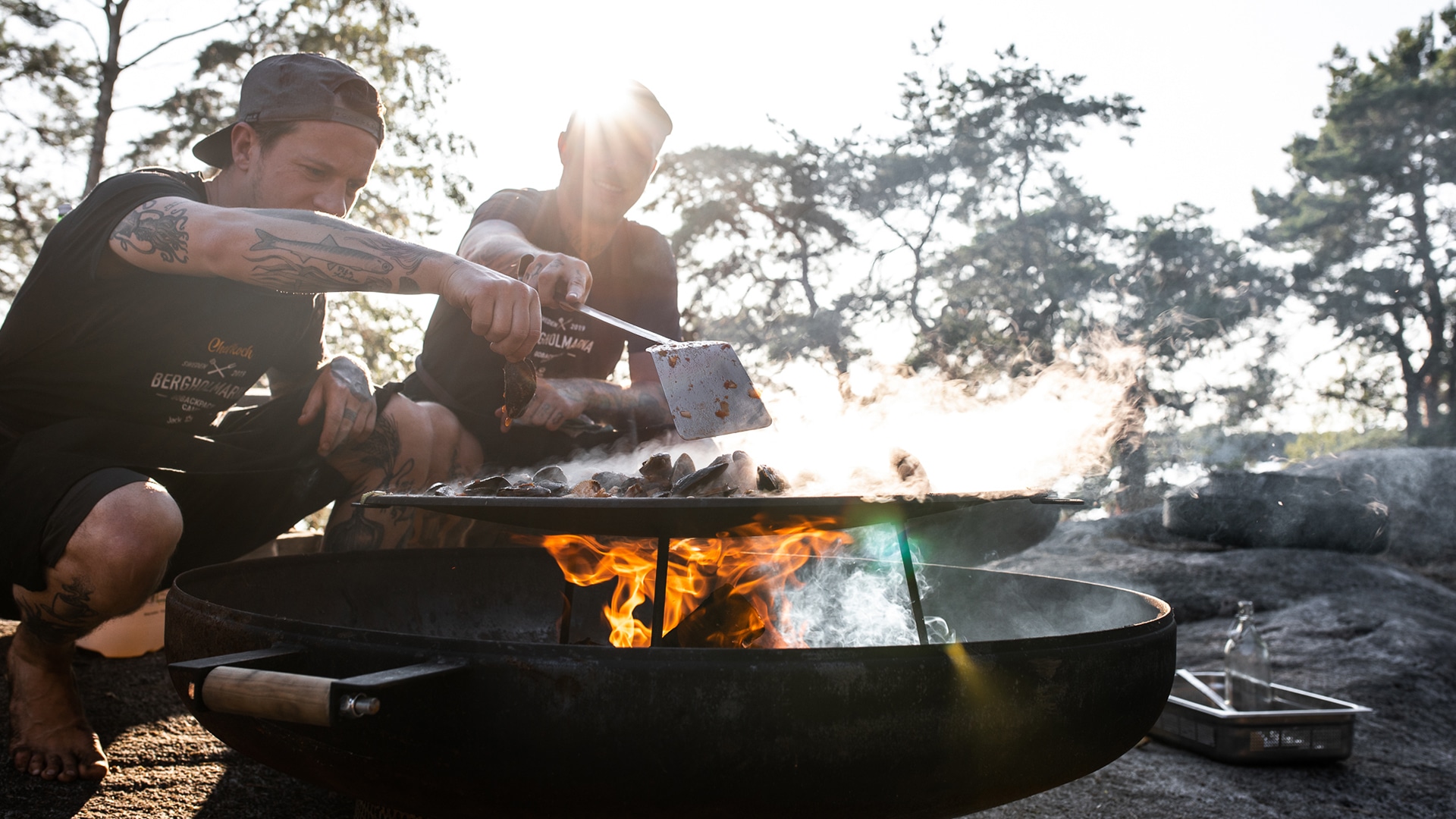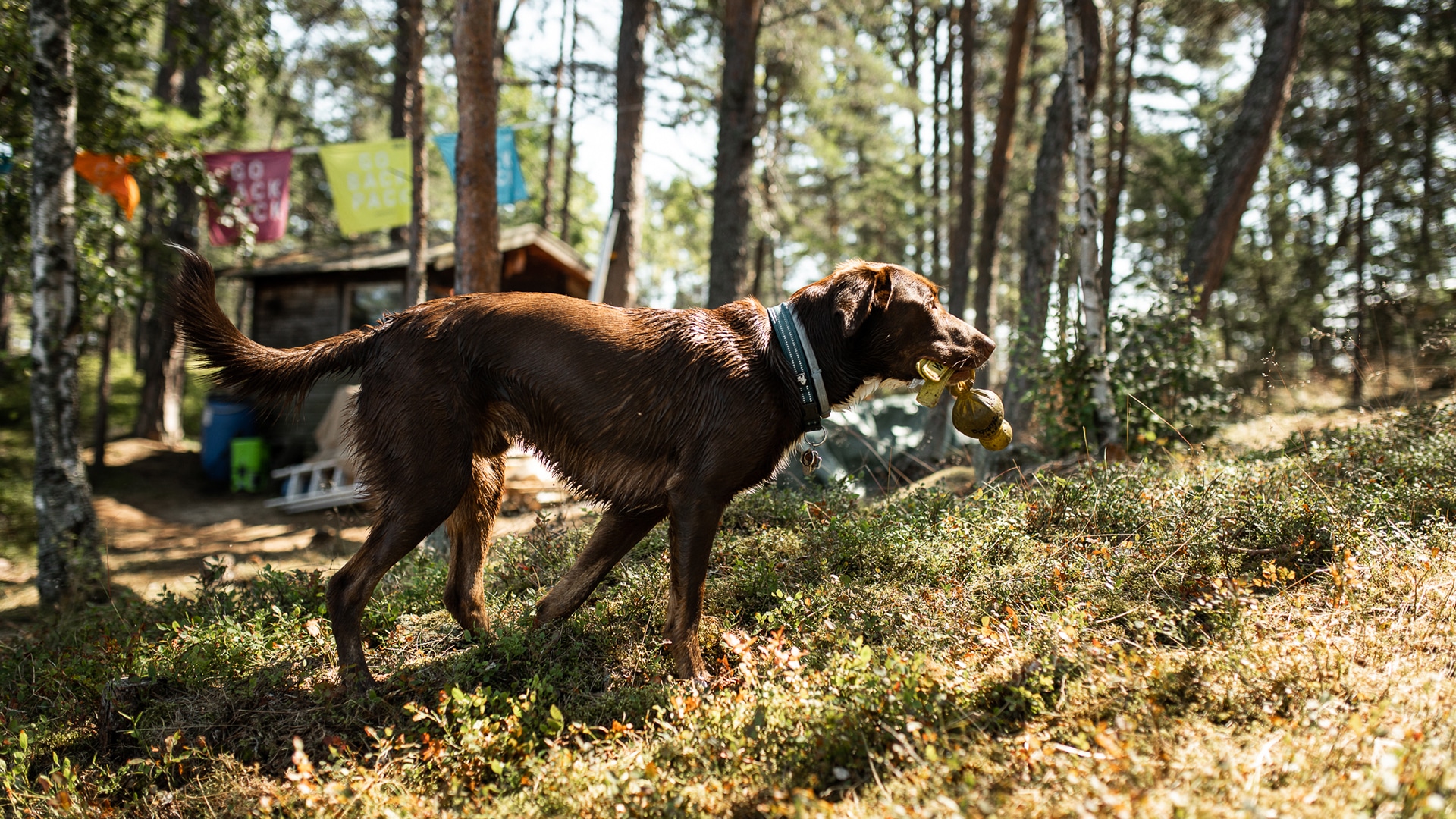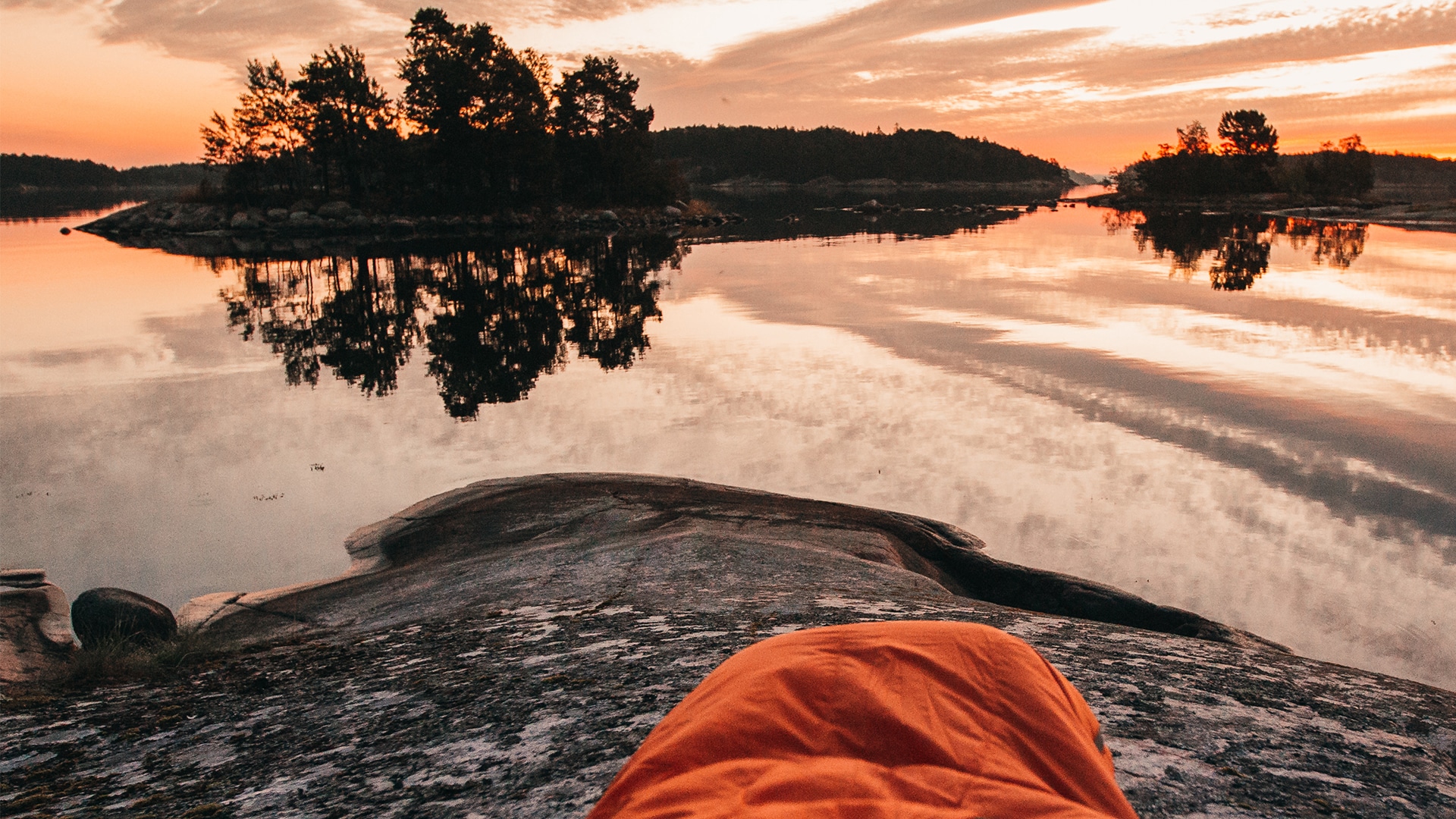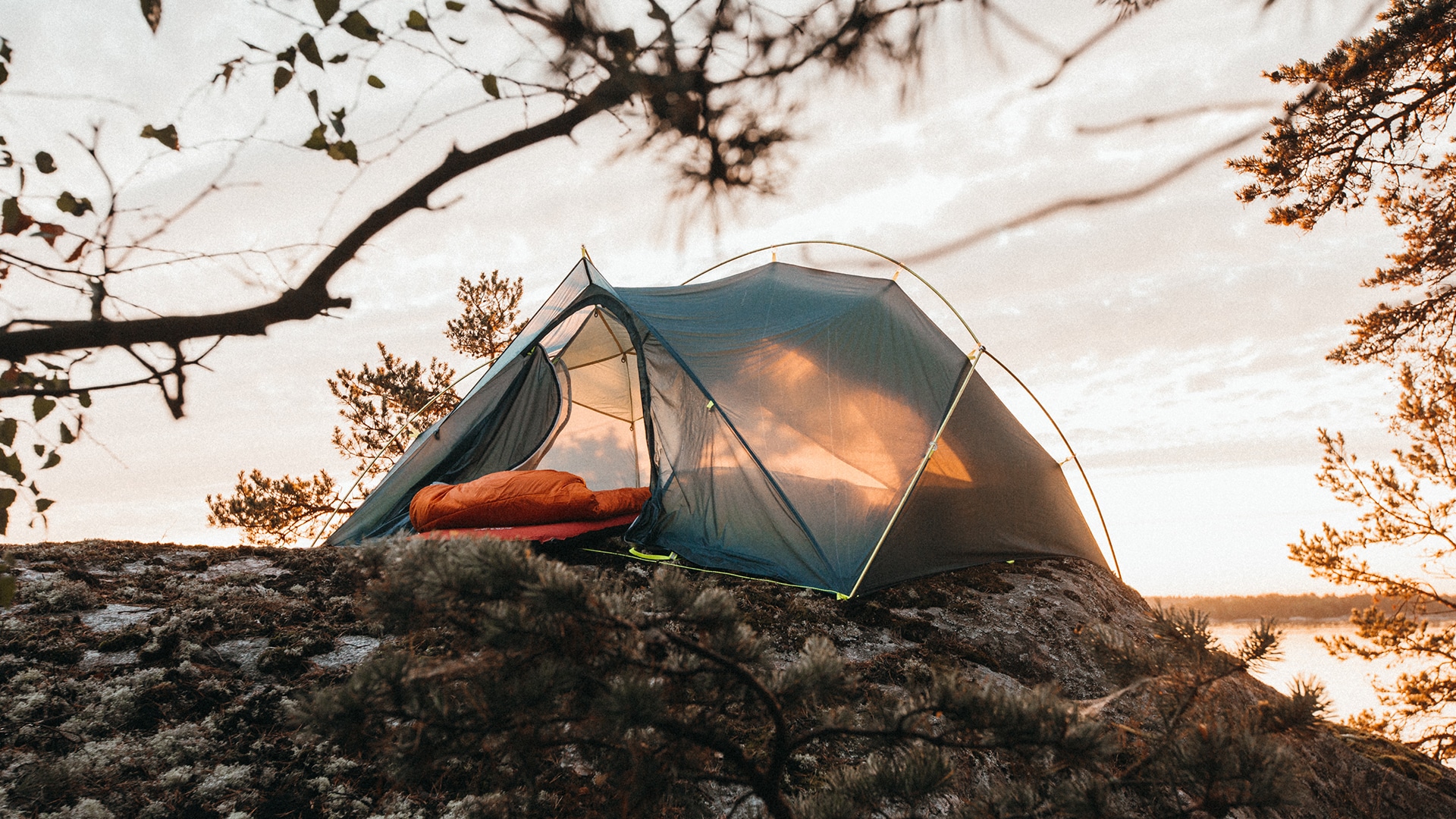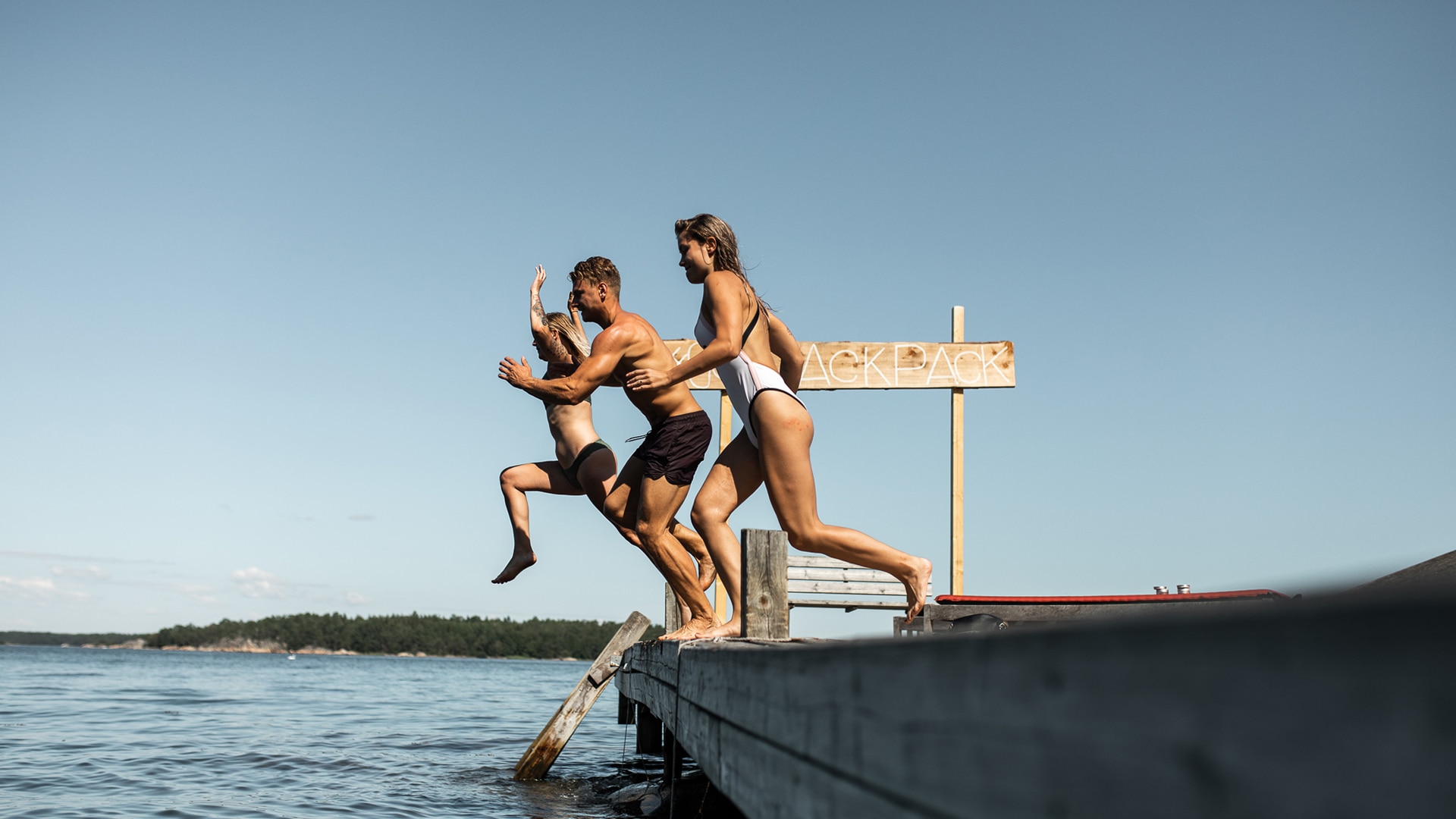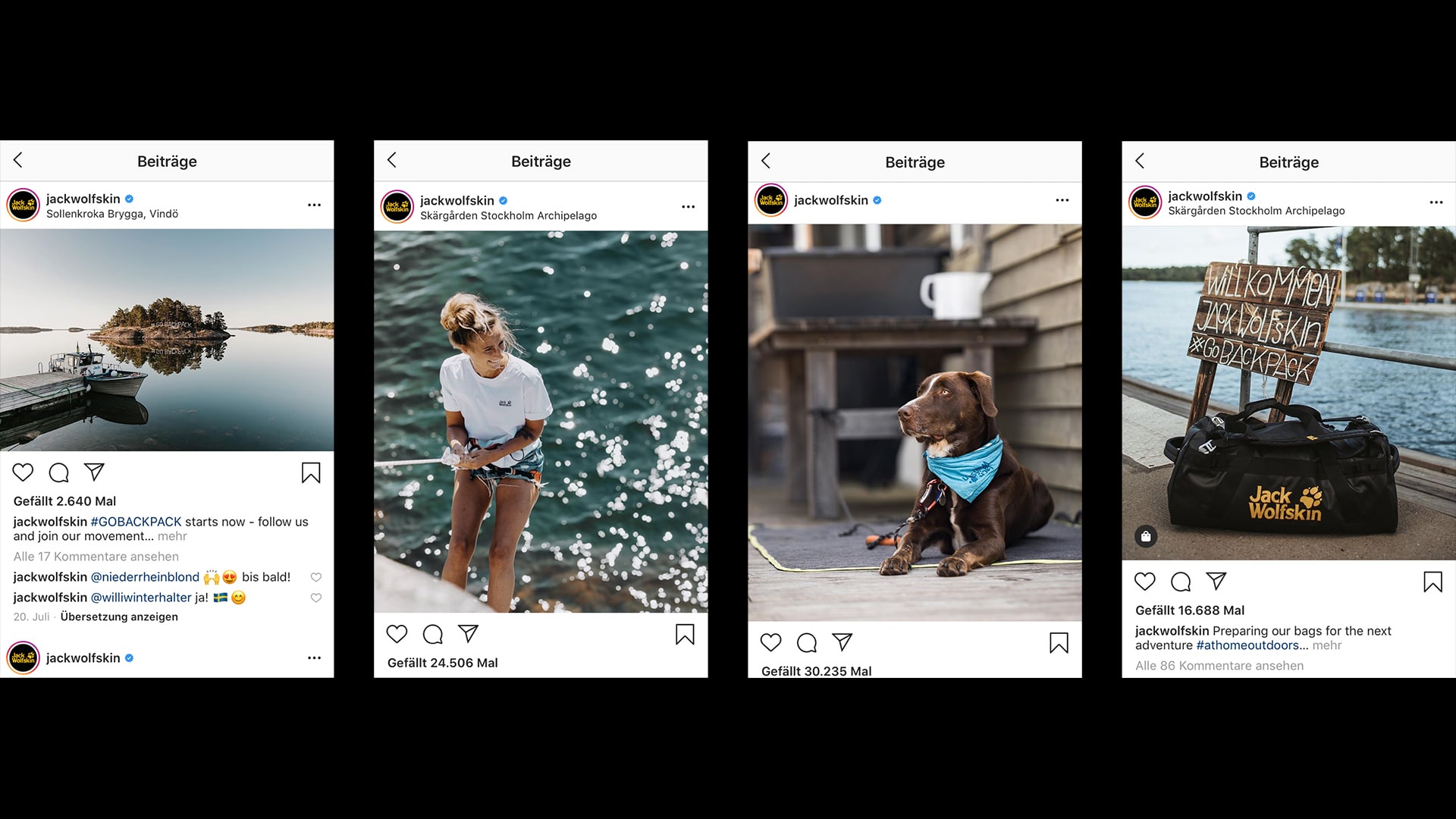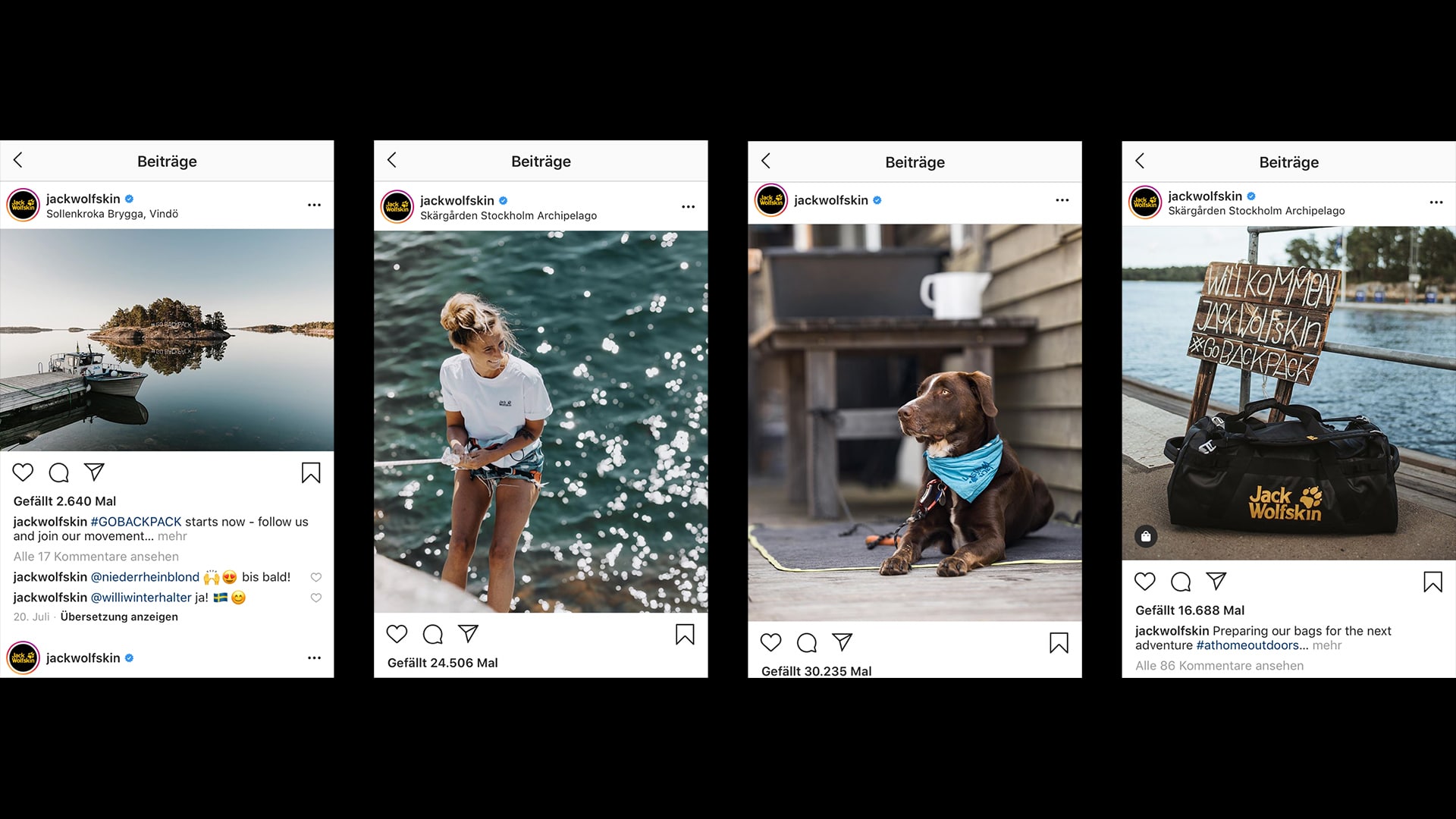 ~ 130 million

Impres­sions

7.5 million

Video Views

30.000

Appli­ca­tions

90

Parti­ci­pants on site