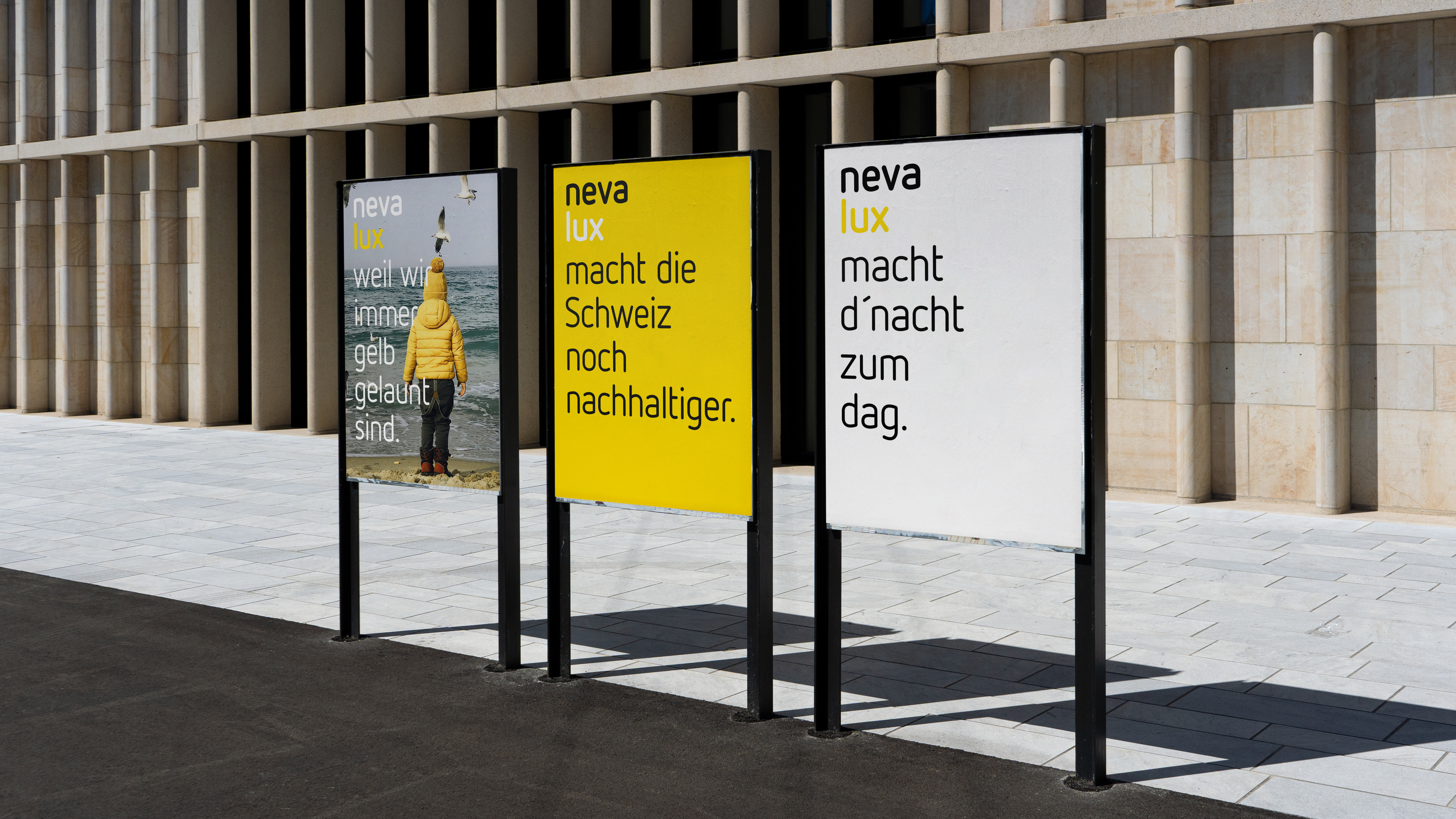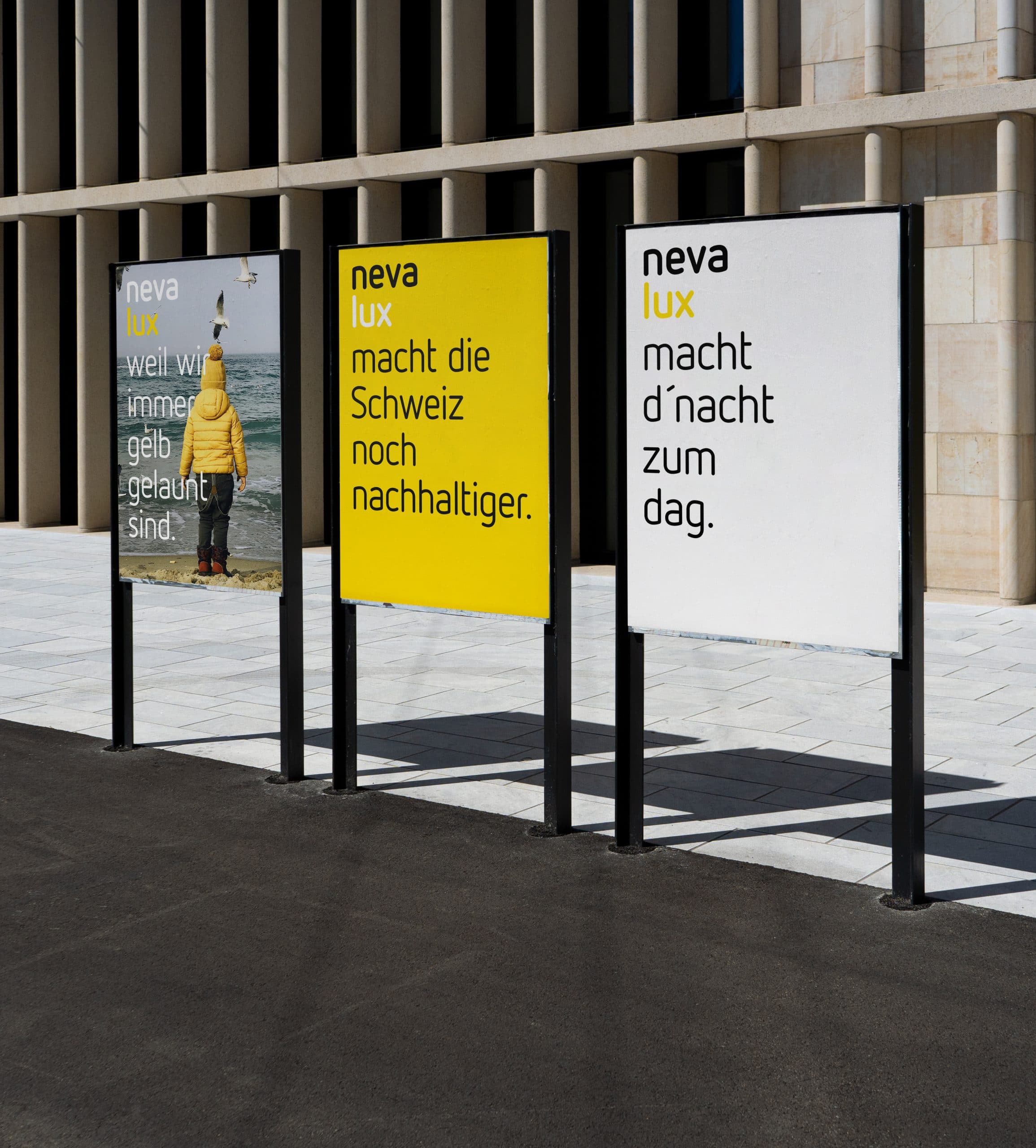 nevalux in the right light
The Swiss start-up Nevalux has set ambitious goals for itself. First to equip Switz­erland and then the whole world with intel­ligent lighting solutions. But not at any price. "Light up your world" is the goal with which the sympa­thetic company from Switz­erland is also setting the bar high for itself. State-of-the-art, climate-friendly technology combined with humane corporate management and social projects. This requires an excep­tional corporate image and an agency you can rely on.
Here comes the sun! We put new light on Nevalux. With a compre­hensive rebranding and a brand and commu­ni­cation strategy that perfectly matches the self-image of our highly dynamic Swiss client. Refres­hingly different. Sympa­thetic. Human. Authentic. Agile. Honest. Approachable. Inspiring. And cheerful. The new logo in sunny yellow sets the tone.
Online, we also trans­ferred Nevalux's dream of an independent, meaningful branding into practice and made it visible on the brand page and webshops. With a clear focus on references and the requi­re­ments of the target groups. User experience at its best.
Creative Direction: Wolfgang Benz
AD / UI: Michael Adolph
UX: Paul Krauss
Concept: Dennie Pfau
Programming: Kai Wieland
Project Organi­sation: Katrin Schawohl, Alina Diem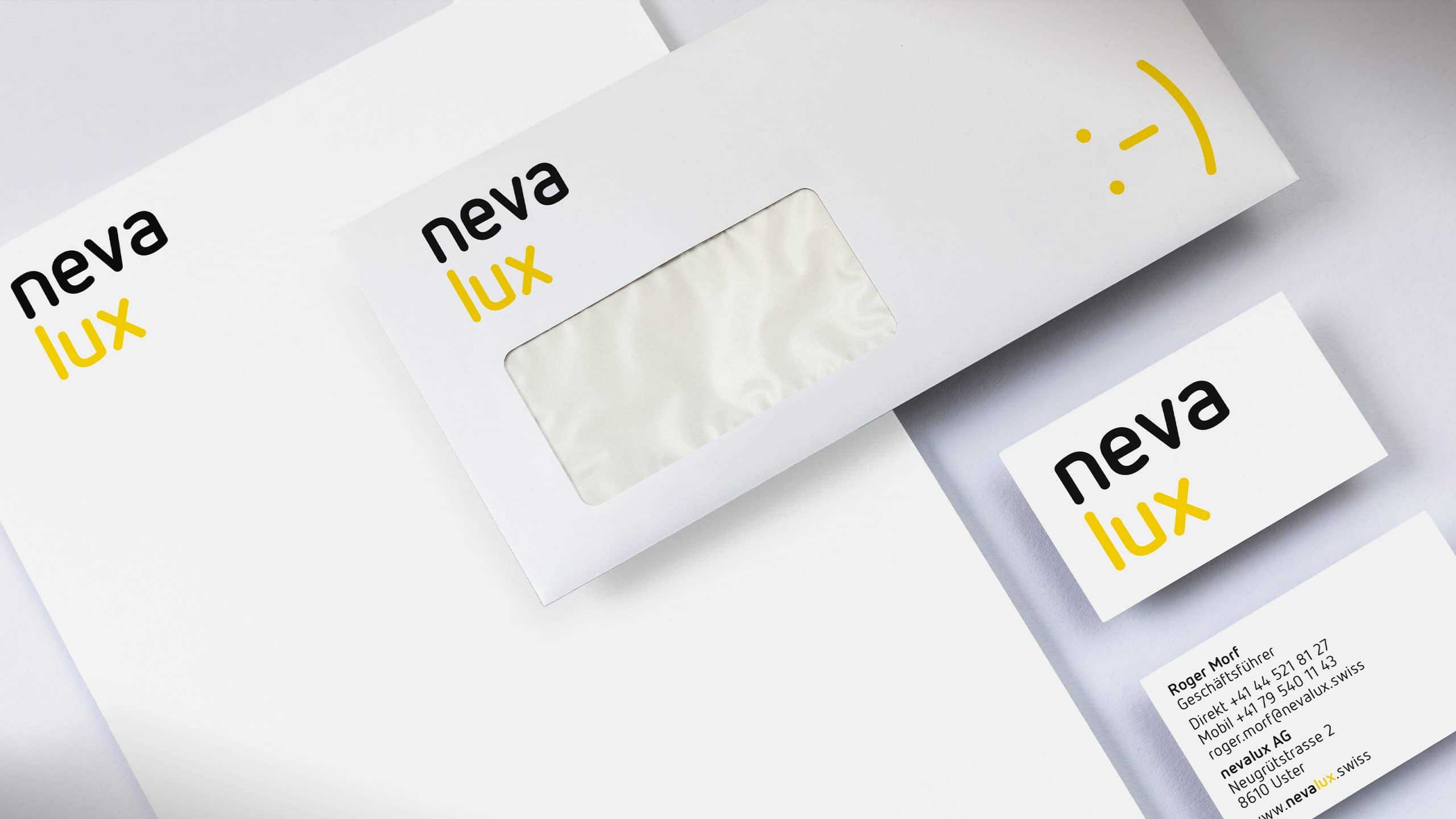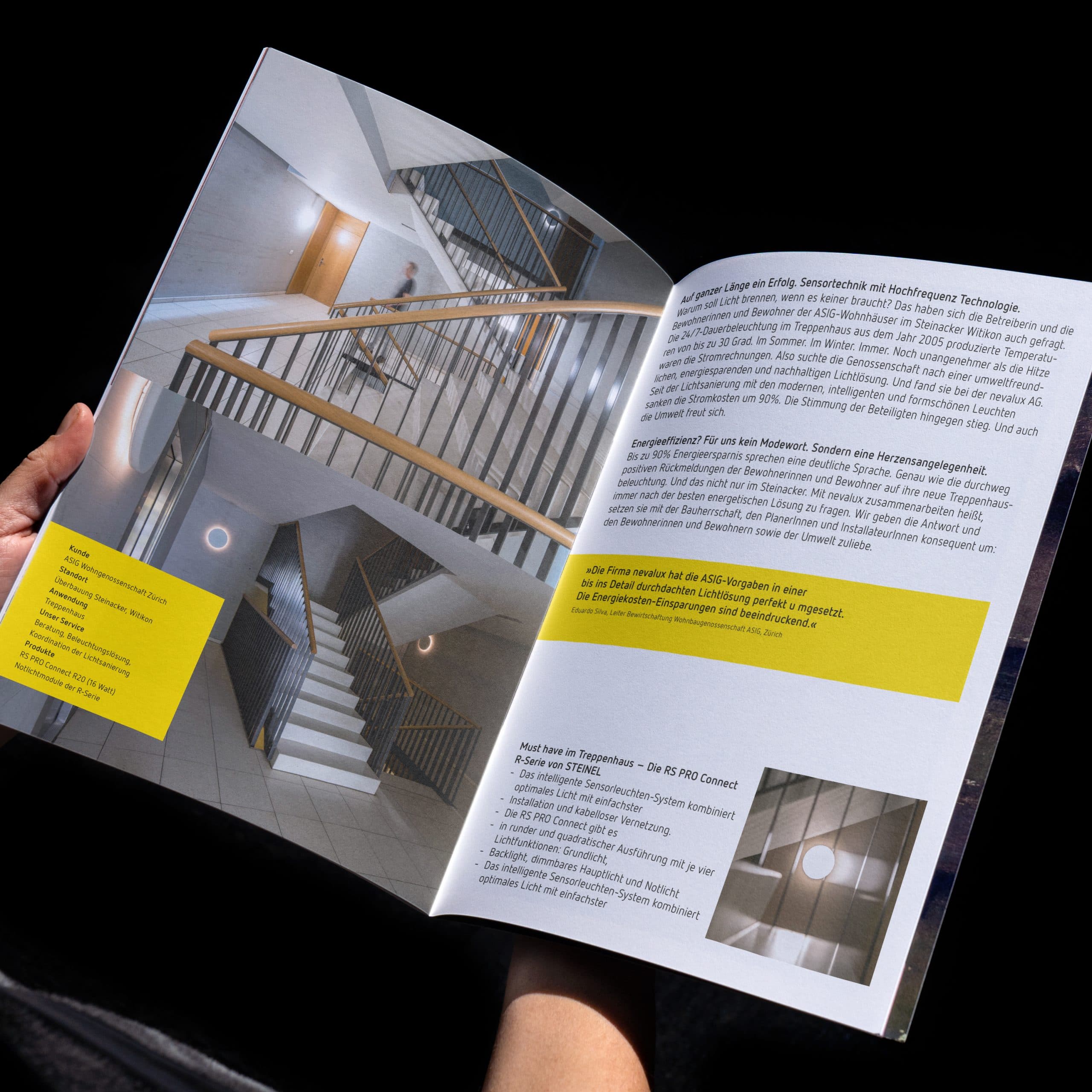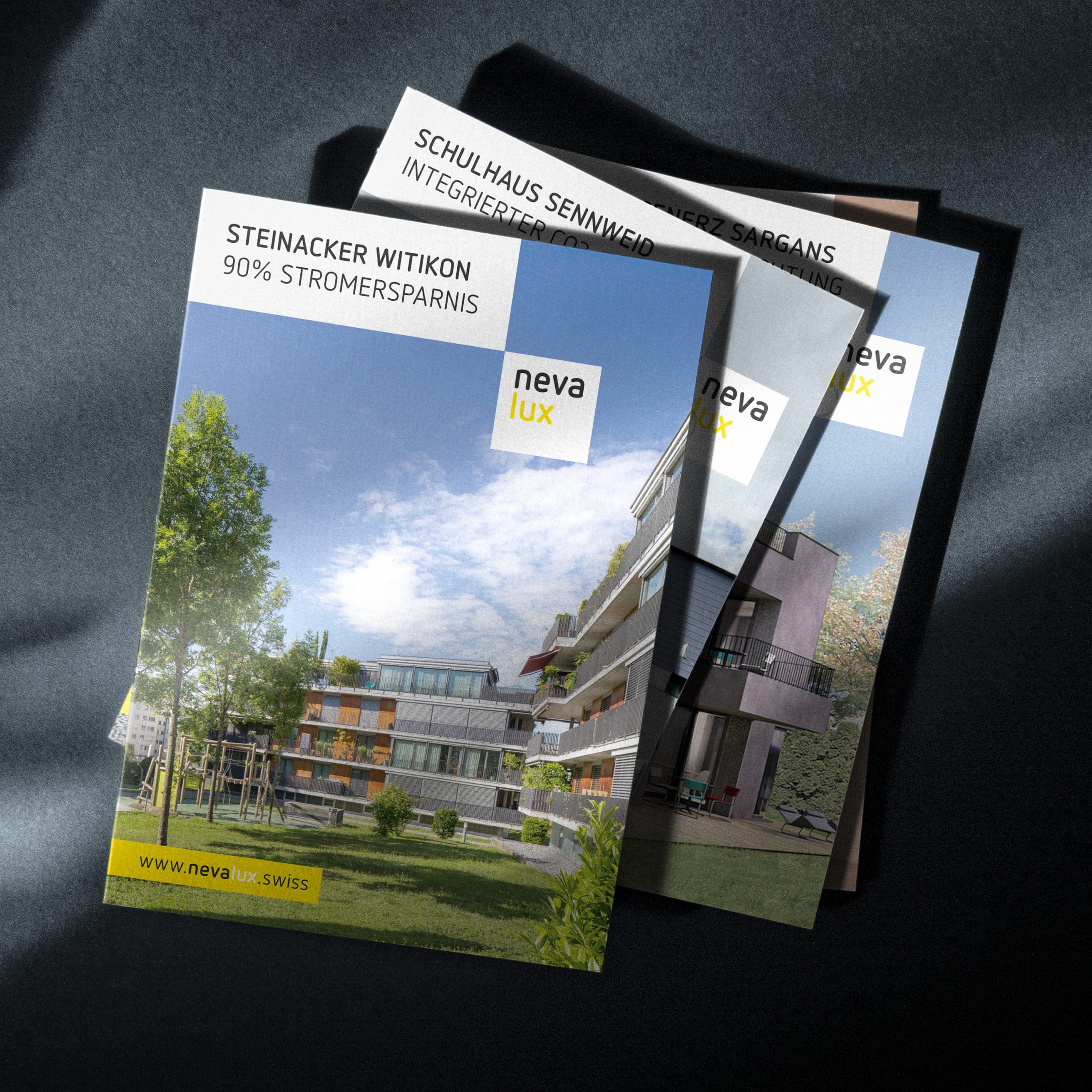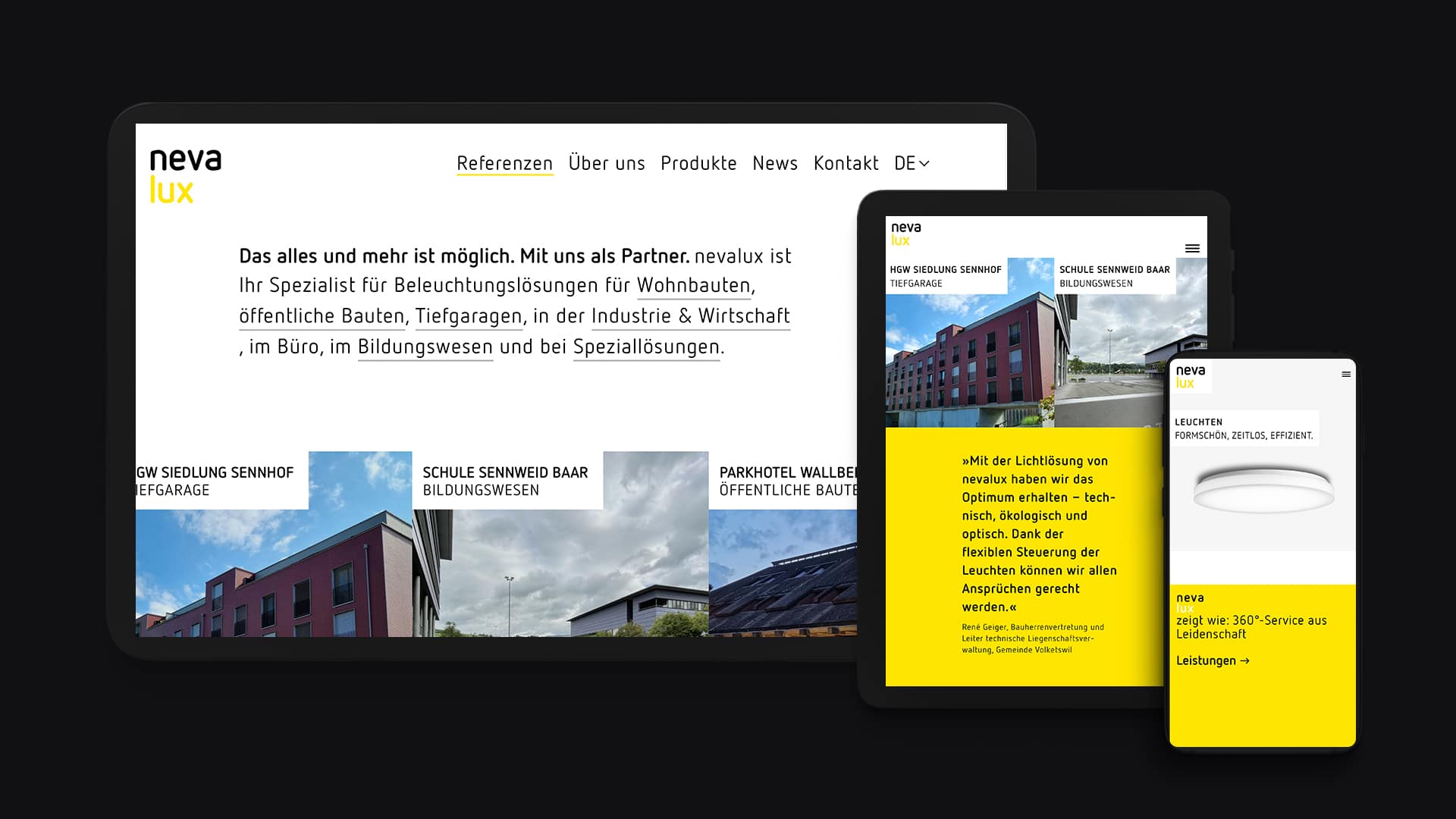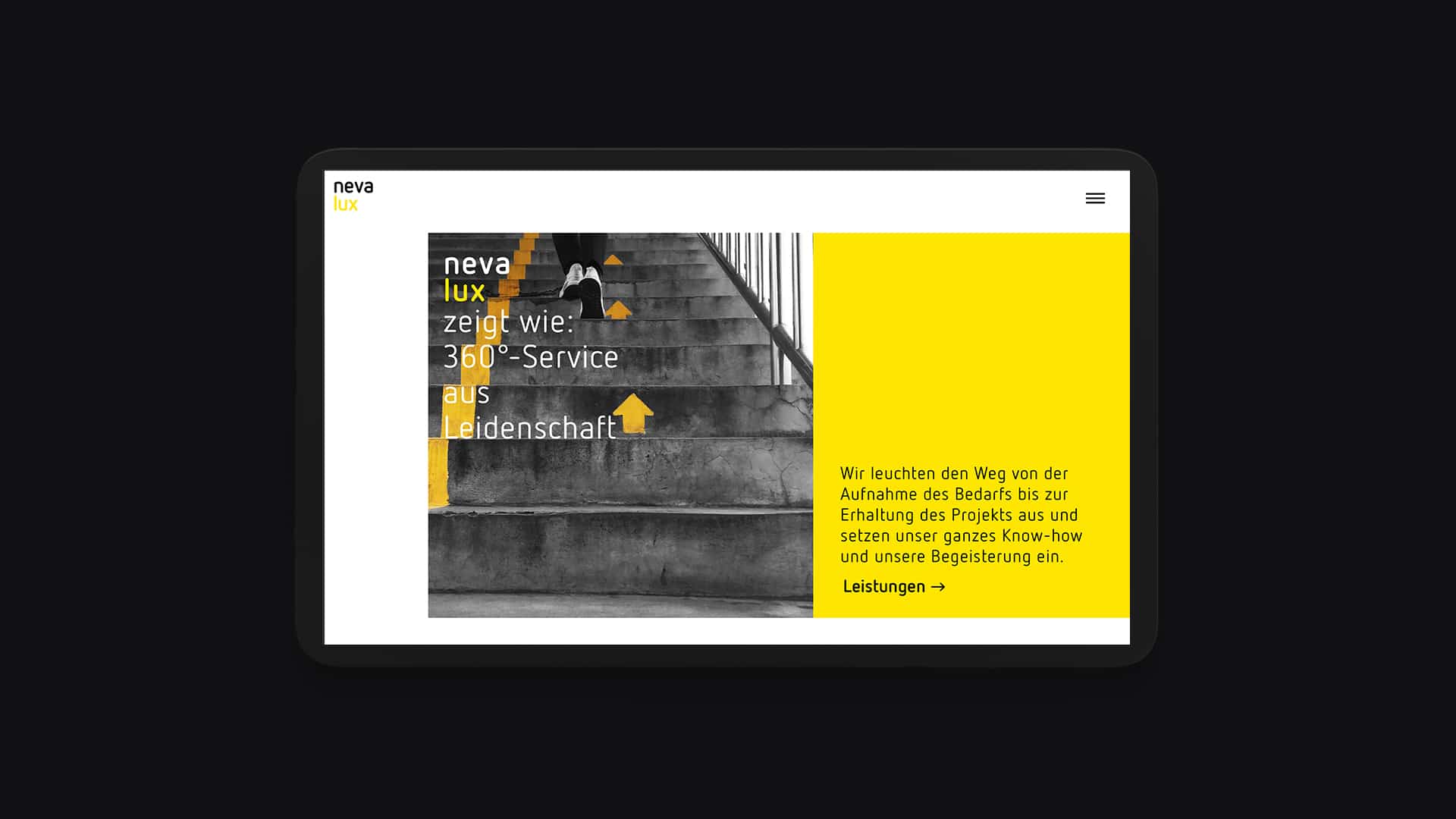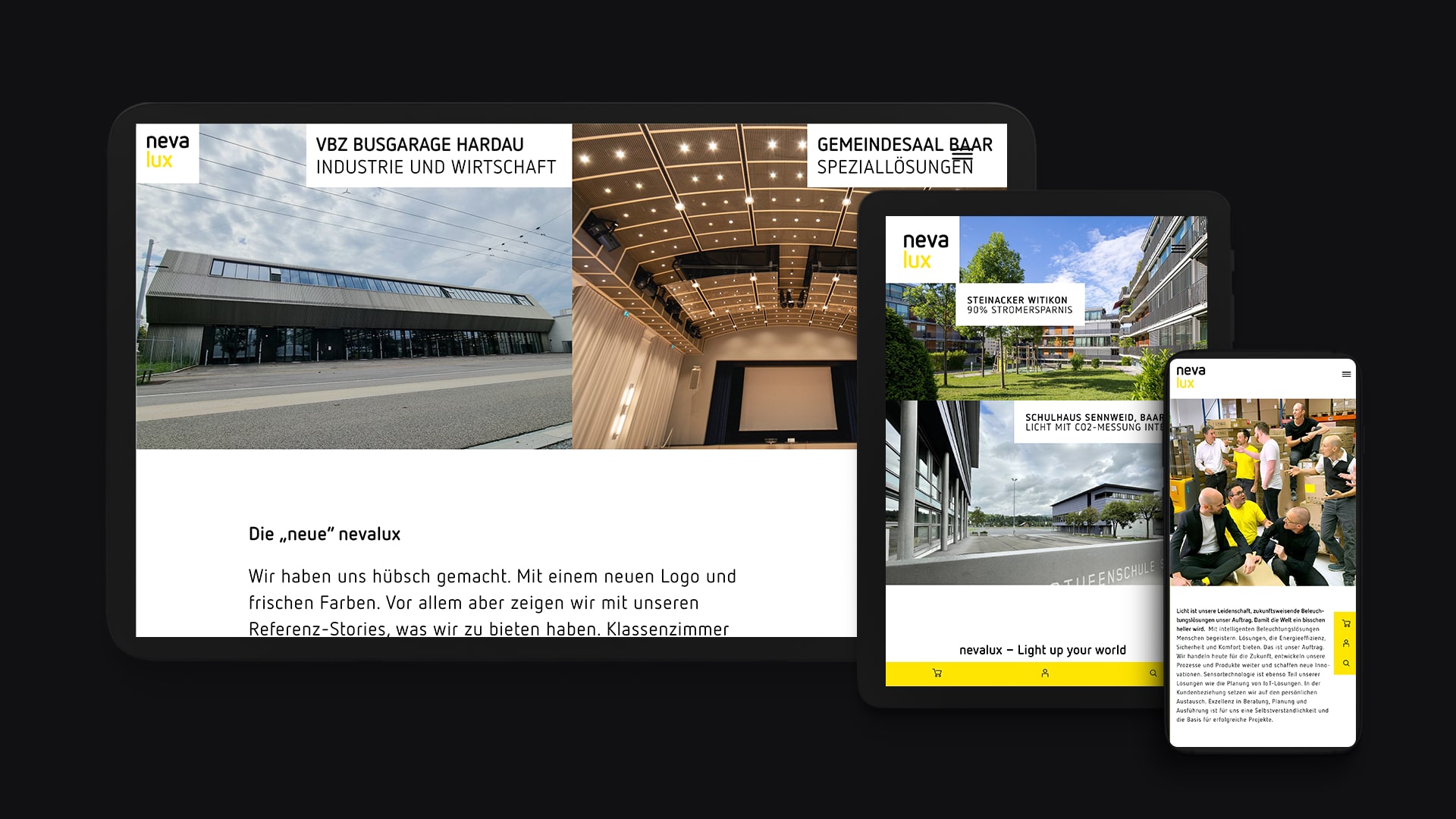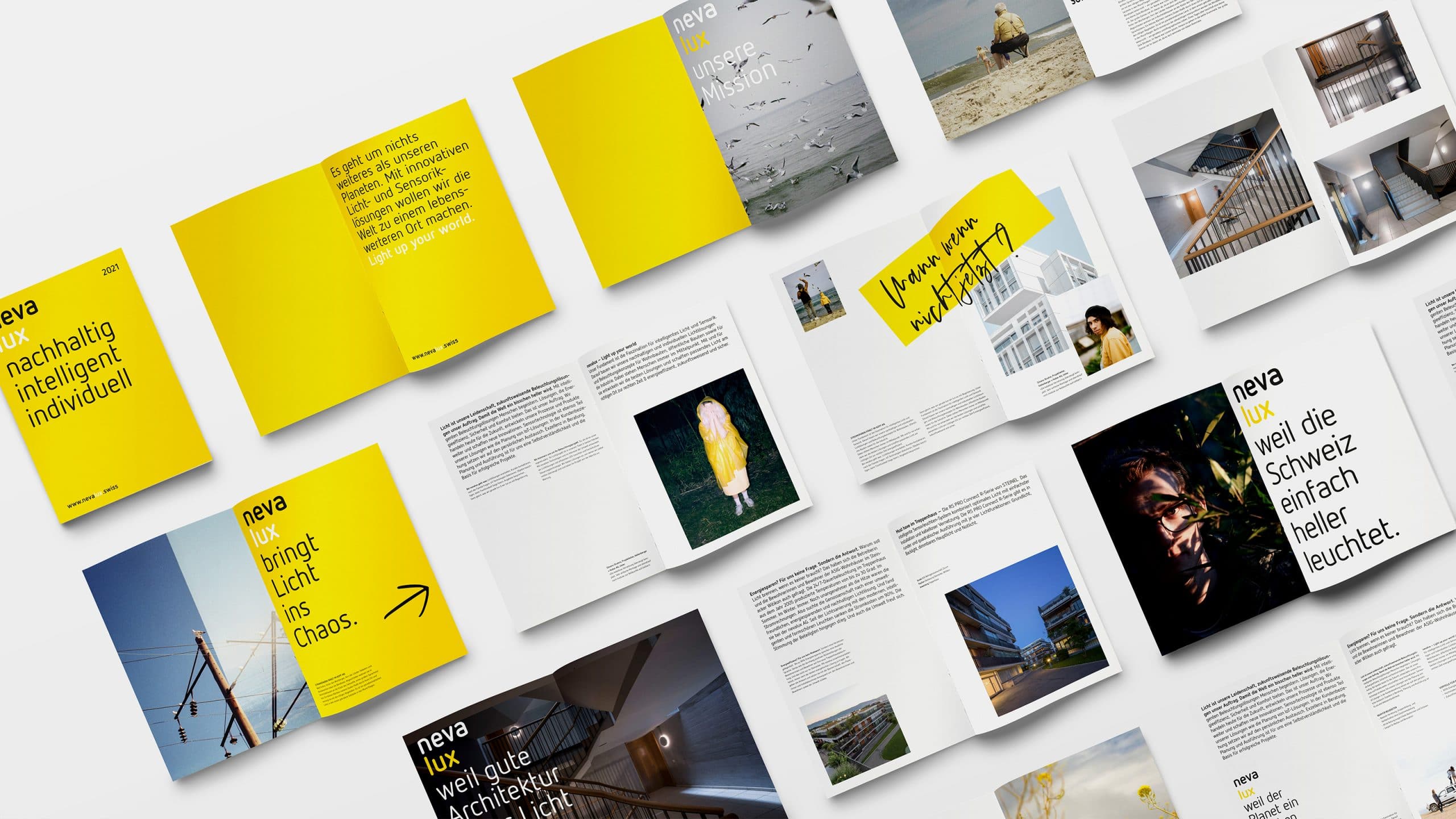 1 Dream

Light up your world!

2 Business segments

Product supplier and 360° service provider

3 Target groups

Planners, builders, installers