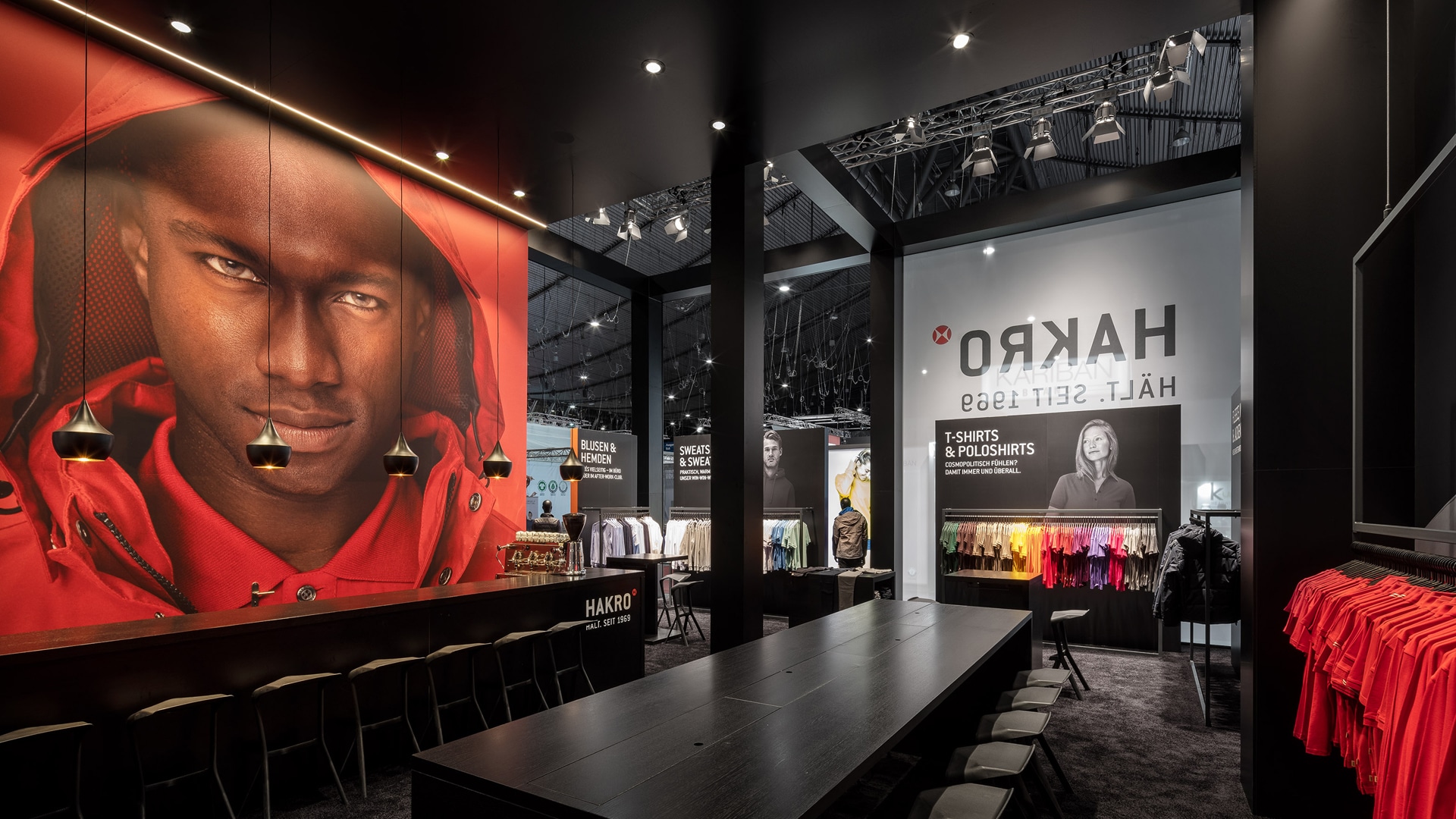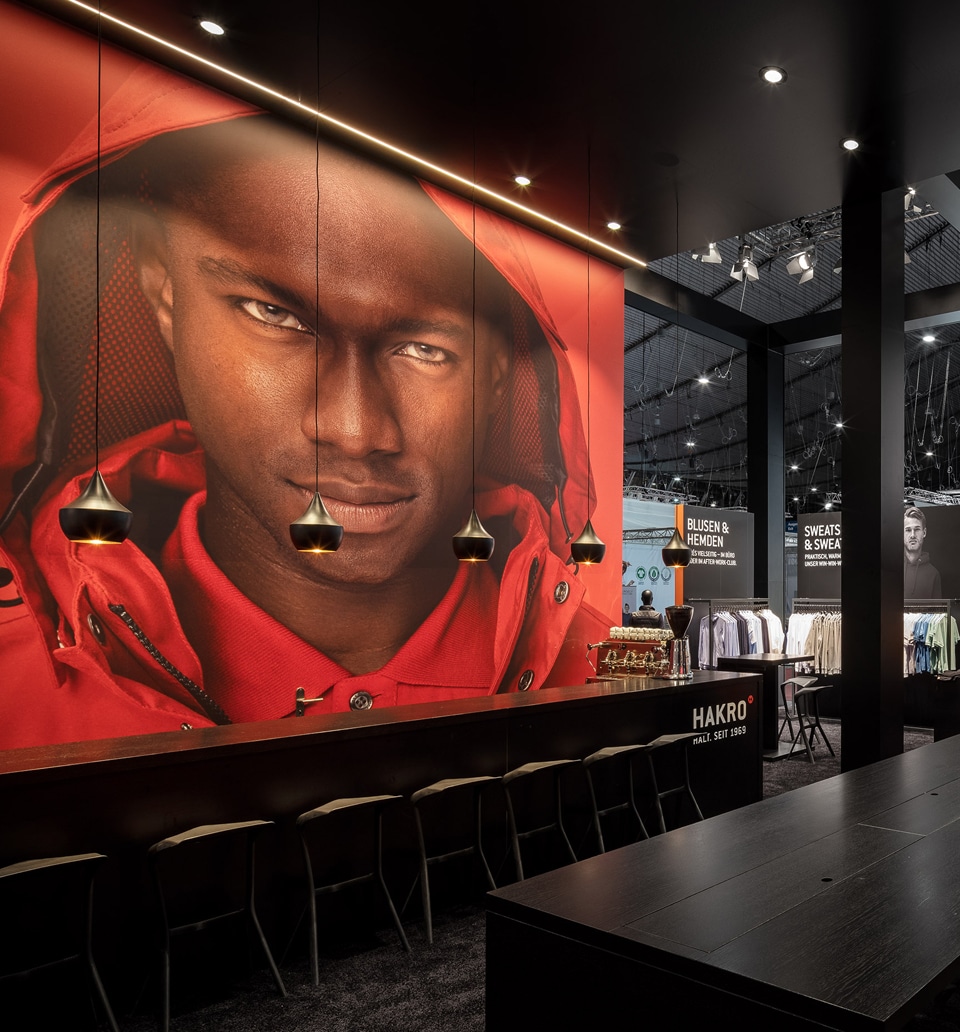 HAKRO trade show stands
HAKRO specia­lizes in beauti­fully made, durable clothes for corporate fashion, trades, leisure and sport. As a company, HAKRO is devoted to humanity, quality and sustaina­bility. In its commu­ni­ca­tions, HAKRO empha­sizes relia­bility and conti­nuity, and is clearly committed to WERBEWELT as lead agency for all areas of commu­ni­cation. In 2018 we realized another shared dream: a trade show stand to embody the lofty aspira­tions of the company in its concept and design. The next logical step will follow at TecStyle 2020: a consistent further develo­pment of the stand archi­tecture with even more space for the brand.
Evolving around a black framework, our concept was able to adapt to a variety of floor plans. The colourful collec­tions were presented to maximum advantage on the stand. Oversized wall elements show the current key visuals and connect the catalogue, product and trade fair stand to create a brand experience. The consist­ently positive reactions of visitors confirm the quality of the design. In line with HAKRO's sustaina­bility efforts, the stand was imple­mented in such a way that a large part of the components — despite different spatial condi­tions — could and can be used several times. Idea, archi­tecture and planning: WERBEWELT AG, work planning and modifi­cation: SEEBALD. Studio for Archi­tecture & Design, imple­men­tation: artistic Werbe­welten GmbH.