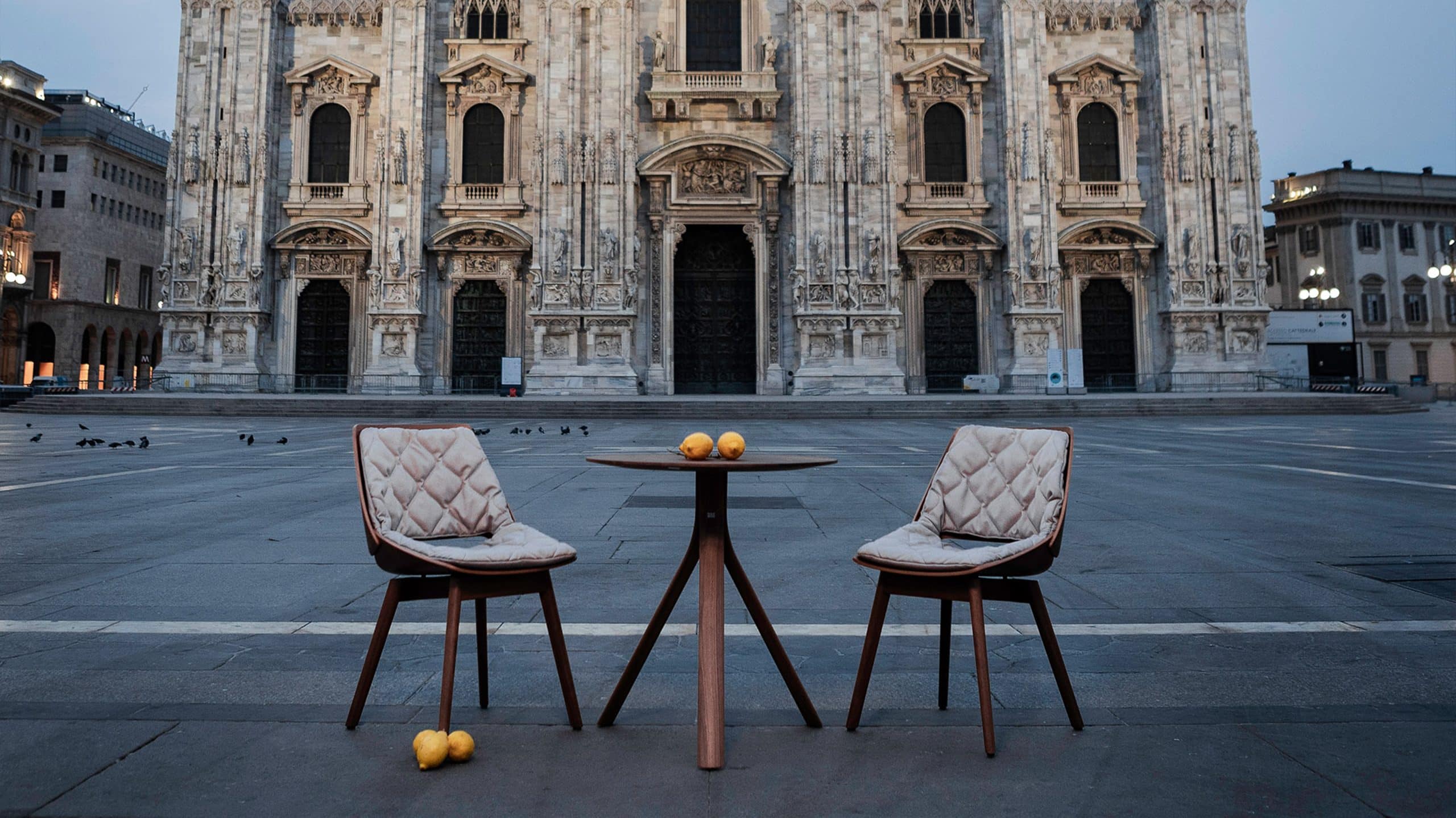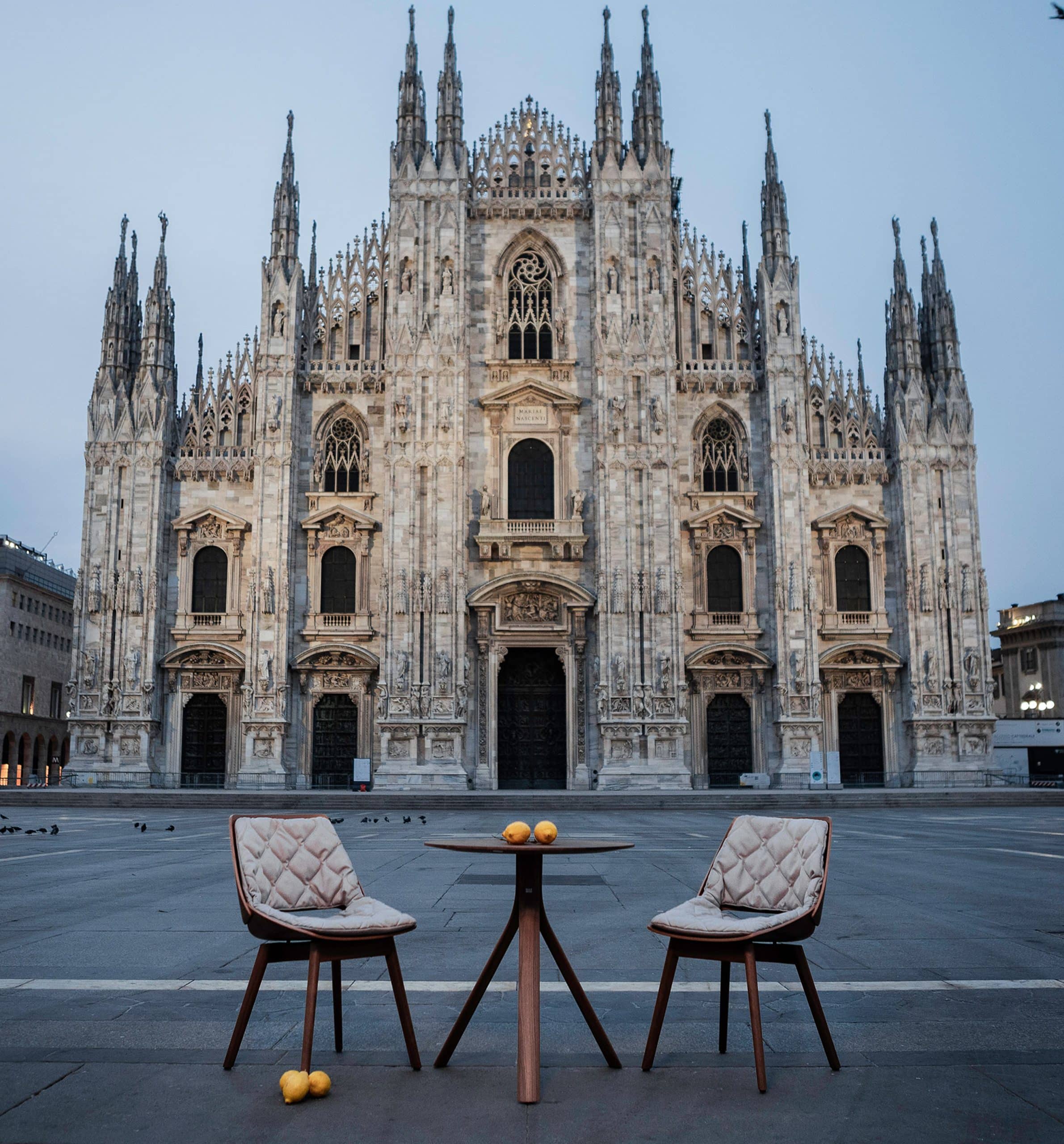 Digitale Marken­in­sze­nierung für den Salone del Mobile. Milano 2022.
After a two-year hiatus, in June 2022 designers from every corners of the earth gather in Milan for the world's biggest furniture exhibition. One of those in atten­dance is the design company Rolf Benz, from the Black Forest. The brand presents itself with a fresh, new look. A minimalist palazzo invites visitors to savour stylish living culture. The highlight of the presen­tation: a rich green lemon tree. Right in the middle. Rolf Benz is dreaming of a charming narrative for the Salone. With a digital focus. As well as on the ground in Milan. And across all phases of the show.
Welcome to the "Palazzo dei limoni". This is where stylish living culture "Made in Germany" comes together with Italian lightness. A meeting place for inspiring conver­sation and ideas around living, dining and bedrooms. To create a striking aesthetic, we pick up on the key elements: a palazzo arch as a tradi­tional grid, coupled with the citrus fruit for fresh, zingy symbolism. This provides the simple frame for a wide range of measures such as the campaign visual, show invitation, digital content formats or on-the-spot surprises.
We begin the advance commu­ni­cation with a contrast-rich key visual as a teaser. Our social media format "On the way to Milano" then spans the divide between the head office in Nagold and the Salone – with specta­cular stops on the way. And with lemons in our hand luggage.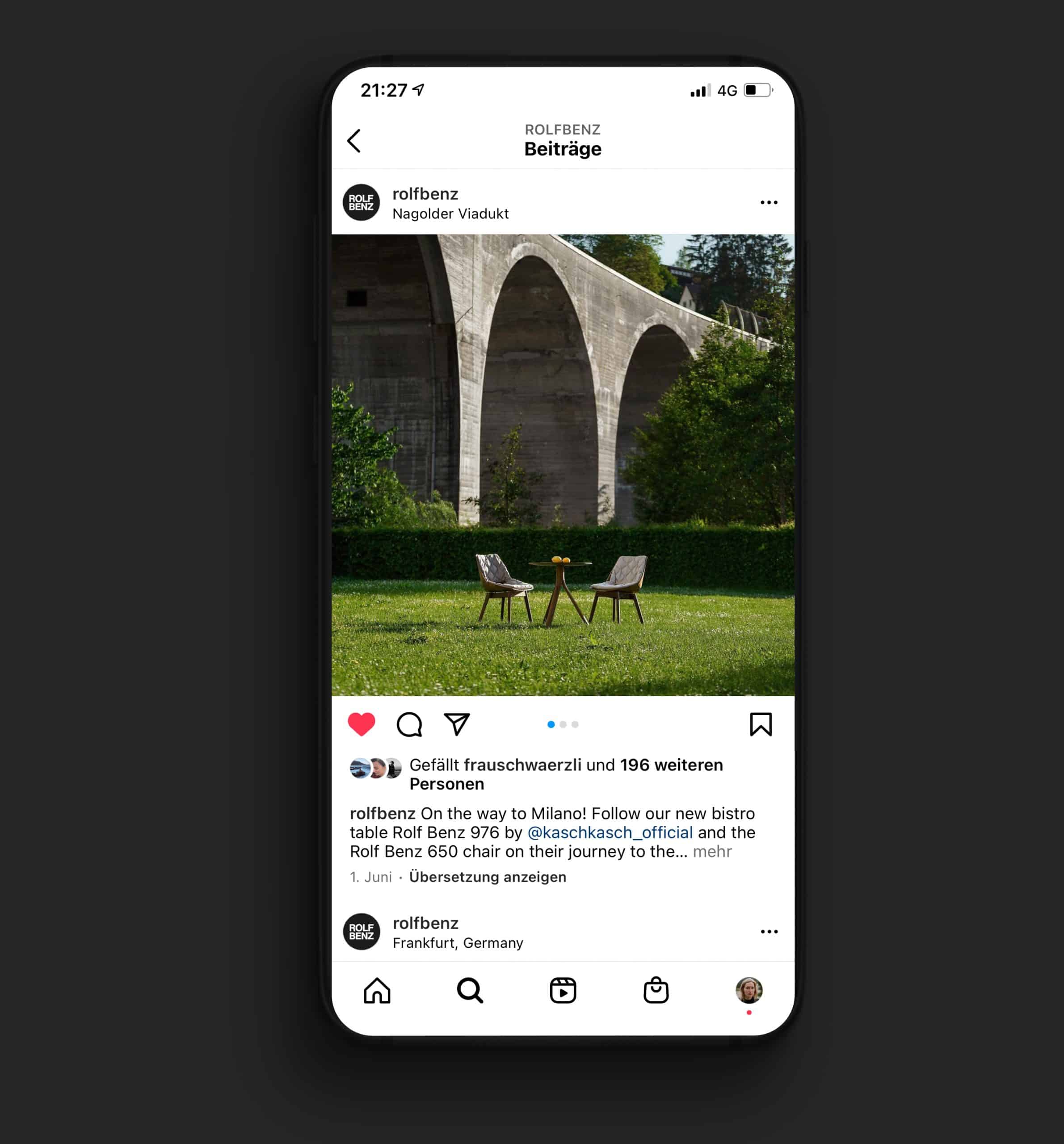 1,032 kilometres

from Nagold to Milan

600 lemons

used, that end up as juice

3 countries

DE, CH, IT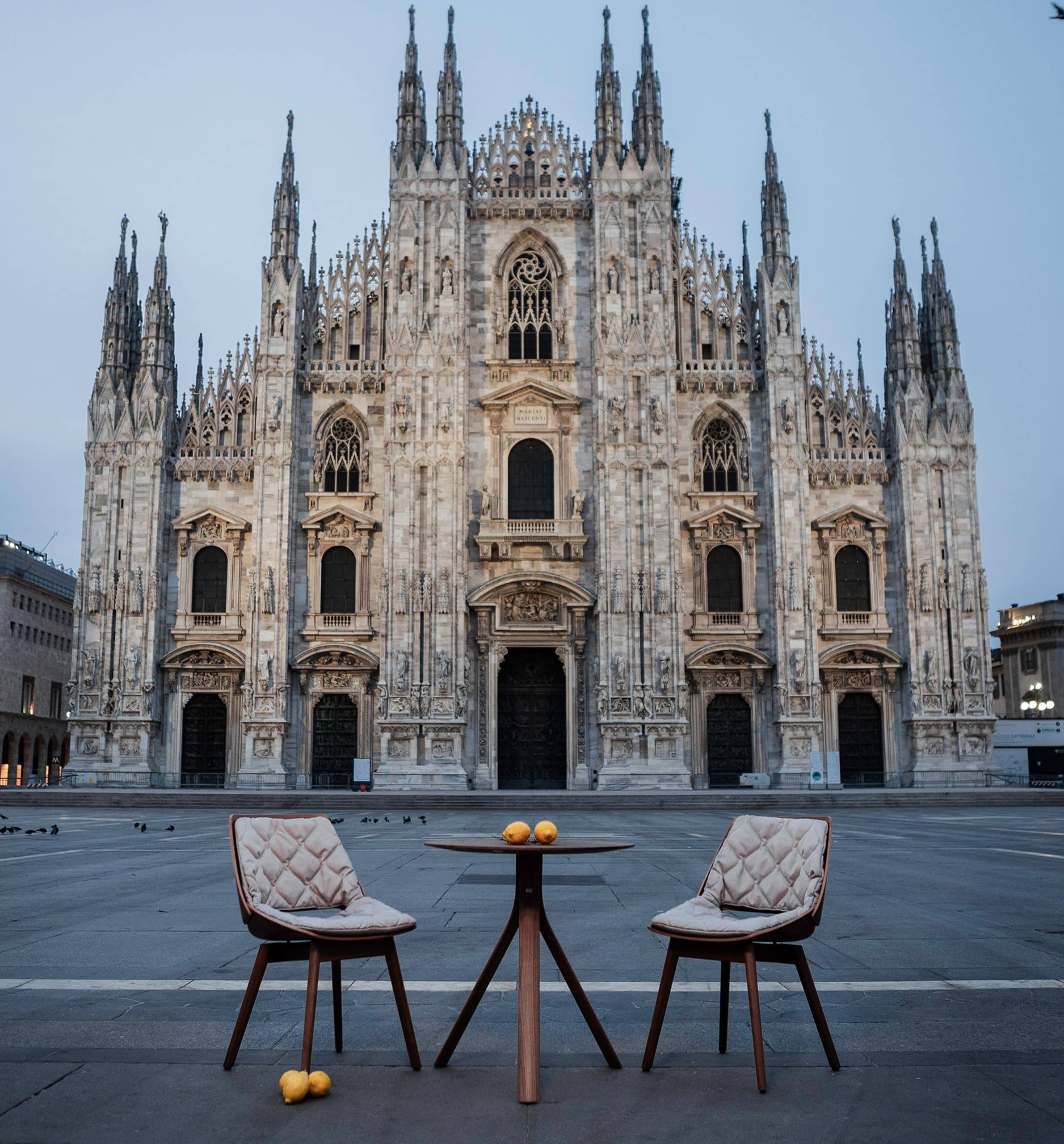 The exhibition begins: we accompany the Salone at first hand, and transfer the atmos­phere to the digital channels. This is followed up with impres­sions of the "Palazzo dei limoni" along with enter­taining content formats such as posts, stories or reels with the Rolf Benz CEO and the designers. To end off, we share further highlights from the areas of living, dining and bedrooms.
Team:
Project Management: Julia Meyer
Concept: Dennie Pfau
Art Direction: Isabella Witzany-Wokalek
Social Media: Stefanie Schwärzli
Photo & Video: Sandro Jödicke | whitedesk